Mars Orange exterior color replaces the previously available Wild Orange paint hue.
When buying a car, people love to get something that very few others have, which is why the special edition models tend to be hot sellers when they are introduced.
One of the elements that makes them so appealing is the use of exterior color paint, such as with the brilliant orange hue that was used with the Kia Soul Ignition special edition model a few years ago.
That particular model was limited to 2000 units, but the incredible response to the orange color made many believe that it would be an option when the new generation Kia Soul was released.
All told, the the current generation Soul has a number of different color options available, but orange was very much conspicuous by its absence.
Talk in the various Kia forums all over the internet began at that point, with many assuming that orange would be one of the colors used on the upcoming Soul electric vehicle.
The announcement for that model came soon after, with Kia saying it would come in several distinct exterior color combinations, none of which were orange.
While the general feeling among those hoping for a splash of orange was one of disappointment, there are many who think that the omission of orange could mean something else entirely.
Kia did a fantastic job of listening to the consumer with the second generation Soul, as they pretty much addressed all the items that folks did and didn't like in the original.
The feeling now is that they are going to give us the orange once more, albeit in another Soul special edition model to be released at a later date.
2022 Kia Soul orange color availability
This blog post about the orange Kia Soul was published roughly four years ago when this cool-looking exterior paint wasn't available.
However, for the 2022 model year, the orange exterior paint made a big comeback. Called Mars Orange, the color is now available on the 2022 Kia Soul X-Line, LX and S trim levels.
2022 Kia Soul S in orange color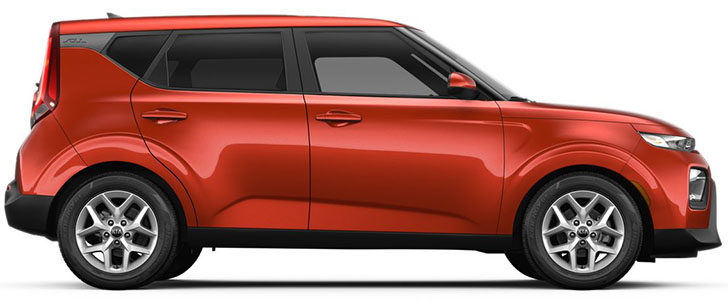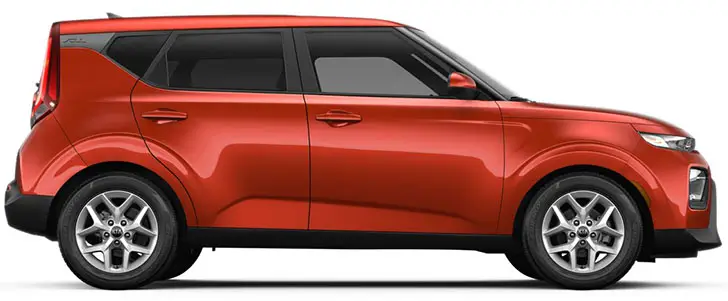 2022 Kia Soul X-Line in orange color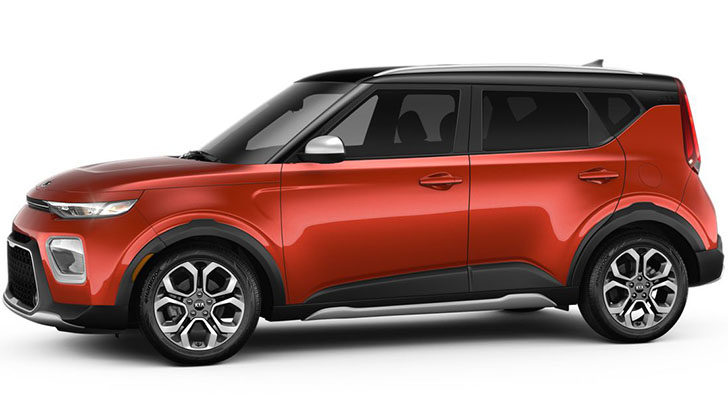 The 2022 Kia Soul X-Line comes in a two-tone combination with the body painted in Solar Orange and roof painted in black. Also exclusive to the X-Line trim level are unique alloy wheels, plastic cladding and silver accents.