When selecting a new Kia Soul car, there are usually a number of factors that come into play.
The overall look of the car, fuel efficiency, safety (ratings) and the list of standard features are often high on the list.
One feature that people really seem to love these days, and which can also be found on the 2018 Kia Soul crossover, is the large panoramic sunroof.
A two-panel panoramic sunroof bathes both rows of seats in light. The front panel tilts and slides for an open-air driving experience.
It's as close to a convertible as you can get and it adds a definite touch of class to any vehicle.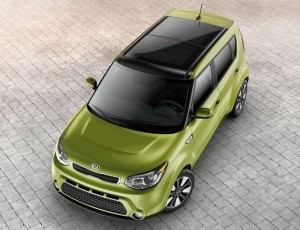 That is great news for consumers looking to purchase the new Kia Soul crossover in 2018!
In order to get the Kia Soul panoramic sunroof in the US-market, consumers need to go with the Plus or Exclaim trim levels.
The sunroof is not available on the 2018 Soul Base, though!
Kia Soul Primo Package features
The Soul Primo Package adds extras such as leather trimmed seats, with the driver's seat getting lumbar support and 10-way power.
Heating and ventilation is also included in the seats, with the heat also extending to the steering wheel.
Convenience is also included with the addition of a Smart Key and push-button start.
Things get a little brighter thanks to the panoramic sunroof and the inclusion of fog lights up front. That's a lot of extras for your $4,300 investment
Too bad, though, the large panoramic Kia Soul glassroof is not available on the entry-level Base model!