Kia Soul Recall #2 (November 2015)
Kia has officially announced it is recalling a large number of Soul and Soul EV crossovers in the U.S.
Here are more details:
Number of Soul models affected: 256,000 units of the Soul gasoline and all-electric Souls (2014 to 2016 model year), manufactured between Jan. 18, 2014, and Sept. 30, 2015.
Fix: Kia will inspect and, if necessary, replace the pinion plug that secures the pinion gear; dealers will also install a set bolt for additional reinforcement.
Cost: The repairs will be done free of charge.
When: Kia will begin notifying owners on Dec. 22.!
The automaker claims no accidents have been reported because of the steering wheel problem to date!
Kia Soul Recall #1
Kia is recalling nearly 52,000 units of its boxy Soul crossover vehicle to repair a steering issue!
The voluntary recall covers vehicles from the 2014 model year built from July 21, 2013, through Jan. 17, 2014, according to the National Highway Traffic Safety Administration website.
The good news about the recall is that there are no accidents or injuries linked to the Soul's steering issue revealed federal safety regulators.
Steering Problem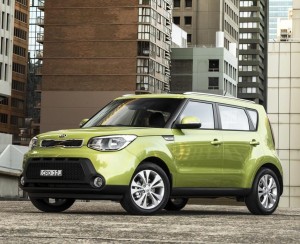 According to Kia, the defect was first discovered in April when Kia officials reacted to a report from one of the dealerships.
The problem came to light after the automaker discovered that the workers at a supplier's manufacturing plant in S. Korea used the wrong adhesive to lock the thread on a plug, which secures a pinion gear to the steering assembly.
If the plug loosened, drivers could lose control of their car, which could cause a crash.
Here's How Kia Is Going To Fix The Problem
The Korean automaker is going to contact each and every owner of the affected Soul model and request them to bring the vehicle to one of their stores for repair.
The dealers will replace the pinion plug with a new one!
The service will be done at no charge to the customer.
Kia states the Soul recall will be carried out starting this month!
Recall Information
Number of vehicles:

51,641

Affecting: vehicles manufactured between July 21, 2013, and January 17, 2014
The fix: replace the pinion plug with a new one that has properly applied adhesive
Cost: free of charge