A few years ago, Kia gave consumers the opportunity to get behind the wheel of the Soul in a few different two-tone color options.
That little plan proved to be a huge success, as always seems to be the case with anything that Kia deliver with the Soul crossover.
Consumers wanted more, and they are certainly getting that with the newest version of the 2020 Kia Soul, as there are now 7 different two-tone color options available.
Some options are only available on certain trim levels, so let's take a moment to break it all down for you.
Please note that the first color in each of these is the body, while the second is the roof color.
2020 Kia Soul two-tone color options
Mars Orange / Cherry Black
Neptune Blue / Cherry Black
Platinum Gold / Clear White
Gravity Grey / Platinum Gold
Clear White / Inferno Red
Inferno Red / Cherry Black
Cherry Black / Inferno Red
2-tone colors by trim level
| | | | |
| --- | --- | --- | --- |
| Trim | Color | number | |
| LX | / | | |
| S | / | | |
| X-Line | 1 | 2 | |
| EX | 3 | 4 | |
| GT-Line | 5 | 6 | 7 |
| GT-Line turbo | / | | |
LX … The base model will be as popular as ever, but for those of you looking to go the two-tone route, you are going to need to look elsewhere. There are no two-tone color options for the Soul LX.
S … The same rules apply with the S trim level, with no two-tone options currently available.
X-Line … This is the new, more rugged, version of the Soul, and it comes with a pair of really cool color options, which are the Mars Orange/Cherry Black and the Neptune Blue/Cherry Black.
EX … Next up is the Kia Soul EX, which comes with a pair of different two-tone colors. Those are the Platinum Gold/Clear White and Gravity Grey/Platinum Gold.
GT-Line … This sportier version of the Kia Soul has 3 different two-tone color options to choose from, which are Clear White/Inferno Red, Inferno Red/Cherry Black, and Cherry Black/Inferno Red.
GT-Line Turbo Trim Level – There are no two-tone options for the range-topping Soul GT turbo.
Pictures of two-tone Kia Soul 2020
Published here are pictures from the official Kia Soul online configurator which showcase all 7 different two-tone color combinations.
1. Mars Orange / Cherry Black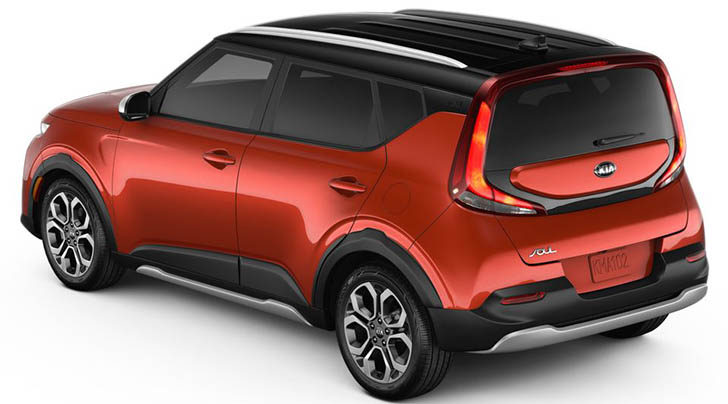 2. Neptune Blue / Cherry Black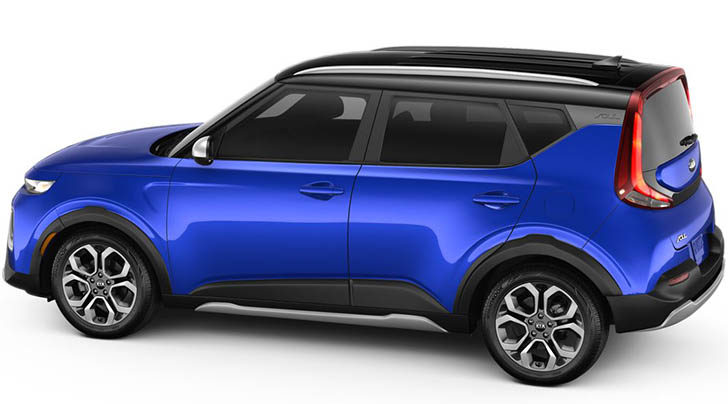 3. Platinum Gold / Clear White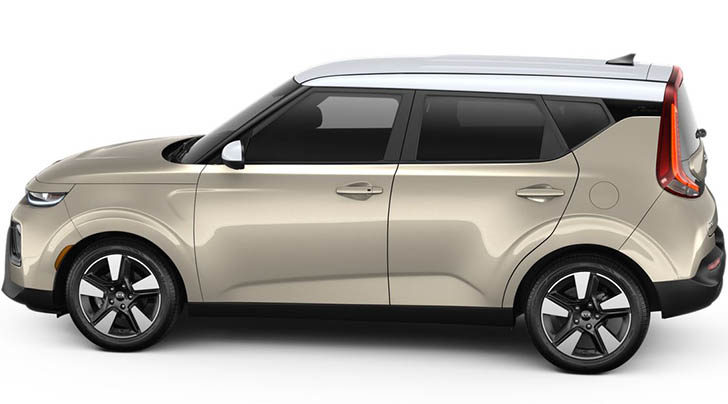 4. Gravity Grey / Platinum Gold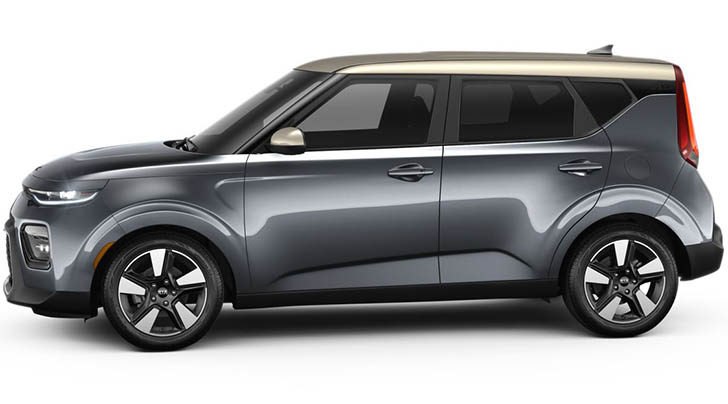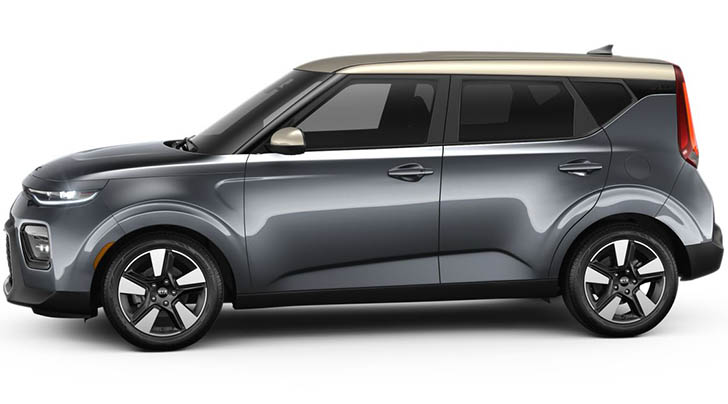 5. Clear White / Inferno Red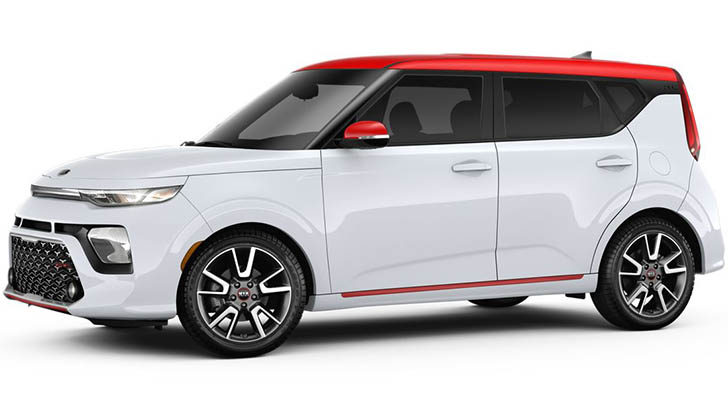 6. Inferno Red / Cherry Black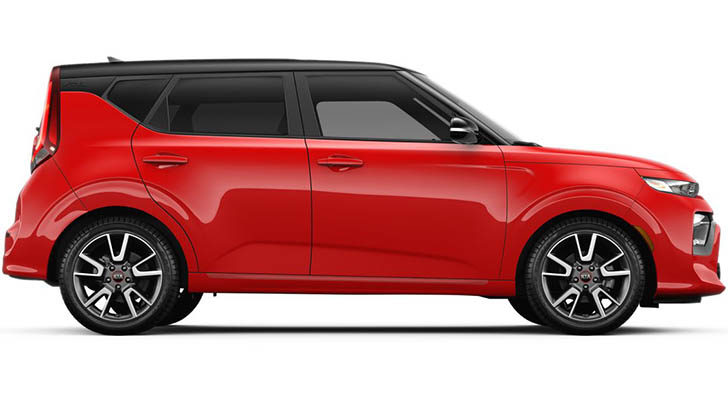 7. Cherry Black / Inferno Red