UPDATE: Burnished Copper color is not available for the 2022 model year!
The fourth generation Kia Sportage is a great looking 5-seater SUV that comes with a host of standard features and some serious upgrades over the outgoing model.
We have spent a lot of time over the last couple of weelks talking about the 2022 Kia Sportage changes and technological advances, but now it's also time to talk about something we all deem to be important when buying a vehicle: the colors of exterior.
The refreshed 2022 Kia Sportage comes in 6 glorious exterior colors, and we will take a look at all of those in this Kia color blog post series.
Those of you looking for a brown Kia Sportage may be a little disappointed when you see the list of available colors, but you should not be.
The Kia Sportage in Burnished Copper color is actually more brown than anything, and will be sure to satisfy those of you who love earth tones when choosing an exterior paint job.
Of all the Sportage colors, it's the Burnished Copper paint shade that looks most suited to the outdoor adventures that this vehicle is more than equipped to take you on.
While the color may suggest a vehicle that wants to be out on the country roads and in amongst nature, make no mistake, this is also a hue that is going to get noticed on the highway.
This exterior color is a great addition to the line-up, and it is as eye-catching as the design of the new model, both inside and out.
"Brown" Kia Sportage (Burnished Copper)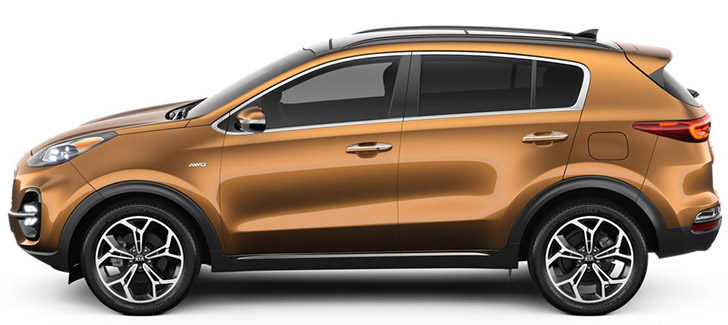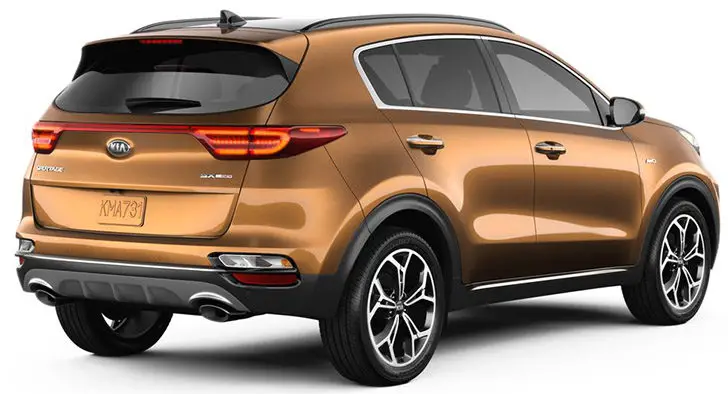 Feel free to let us know your thoughts about this paint shade. Would you consider buying a brand new Kia Sportage painted in Burnished Copper exterior color?