Spice up the look of your new Kia Sportage by adding a set of chrome mirror covers!
We strive to provide unbiased reviews of Kia car and SUV parts and accessories that owners can benefit from.
So, here we have a quick review of chrome mirror covers that fit to the Kia Sportage.
Note:
This particular item fits the following Kia Sportage model years:
BUYING TIP: When buying Sportage mirror covers, you need to go with a set that features a LED opening.

Latest Sportage models, including the 2014 model, are all fitted with LED side mirror repeaters, so you need an opening there to keep that cool feature fully effective!
Chrome mirror covers for Kia Sportage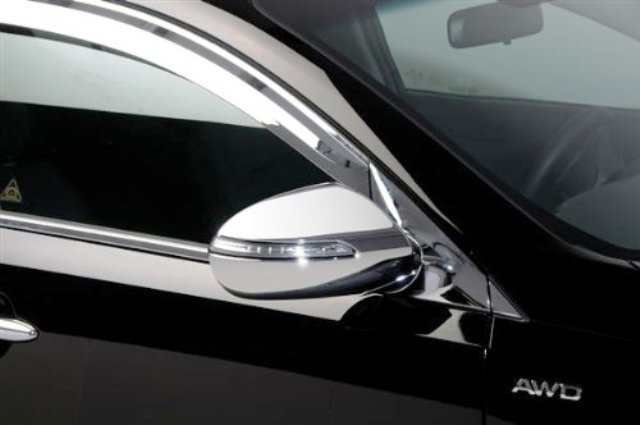 A set of chrome covers dramatically enhances the look of the factory-installed mirrors.
The covers are installed easily with pre-applied Red 3MTM Tape, which you simply peel and stick (installation within minutes!).
There's no drilling or cutting required, according to Amazon.com
The package includes installation instructions!
The chrome covers are made of long lasting material designed to withstand the rigors of the elements.
A set also matches OEM chrome perfectly.
Technical details of the mirror covers
Item Weight: 2 pounds
Dimensions: 14 x 5 x 11 inches
Buy at Amazon.com
Amazon always offers good deals on a set of Kia Sportage chrome mirror covers, so it's worth to check out their pages.