Is there a blue Kia Sportage on sale in US? Yes it is!
Safety features, technology, and a stunning design are all part of the make-up of the new-generation Kia Sportage CUV.
This is a model that has become consistently better with each passing generation, and it may very well be one of the best value propositions that Kia has in their lone-up.
Kia have always done a great job of making sure that consumers have a number of different options with each of the models that they deliver, and that includes making sure that there are plenty of exterior colors to choose from.
2022 Kia Sportage Pacific Blue Color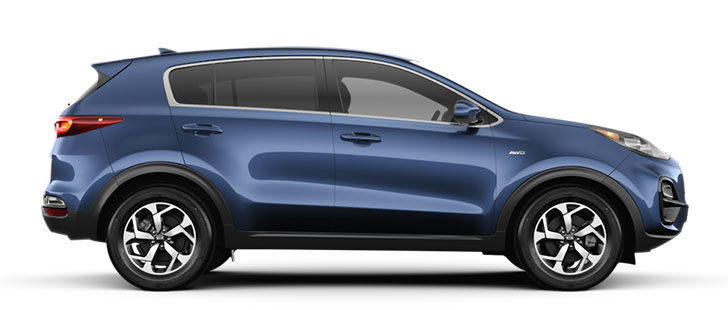 Of all the available Kia Sportage colors, it may be the Pacific Blue option that is the most unique.
The 2022 Kia Sportage in Pacific Blue color delivers a shade of blue that is perhaps quite unlike anything that you may have seen before.
This is a color that is undeniably blue, but there are going to be time when you look at it, perhaps in certain angles or lights, and you will see what looks like a color more like violet.
Automakers always want to deliver something that is unique, especially in such a crowded segment, and this blue-painted Kia Sportage is definitely one that is sure to stand out.
This is a color that really needs to be seen in person, but until you can get into your local Kia dealership, please take a look at the pictures of the 2022 Kia Sportage Pacific Blue shown above.