List of 8 high quality accessories for Kia Stinger sports sedan.
When it comes to great looks and sporty stance, vehicles don't get much better than the Kia Stinger, but some owners are always looking for ways to enhance the style of their ride.
In terms of accessories, there are several to choose from for the Stinger sports car. While some look for accessories that will make the exterior look a little more appealing, others look for body parts and add-ons that will protect the interior of the vehicle.
While this is by no means a comprehensive list of Kia Stinger accessories, we have put together a list of 8.
Some are genuine Kia accessories, while others are aftermarket accessories. The one thing that they all have in common is that you can easily find them on Amazon.com.
2023 Kia Stinger accessories
Enahnce the looks of your Kia Stinger using the following body parts and accessories:
All weather floor mats
Mud guard kit
License plate frame
Sunshade
"E" wheel center cap over
Cargo tray
Stinger lettering emblem
Door lock cover
---
1. Kia Stinger rubber floor mats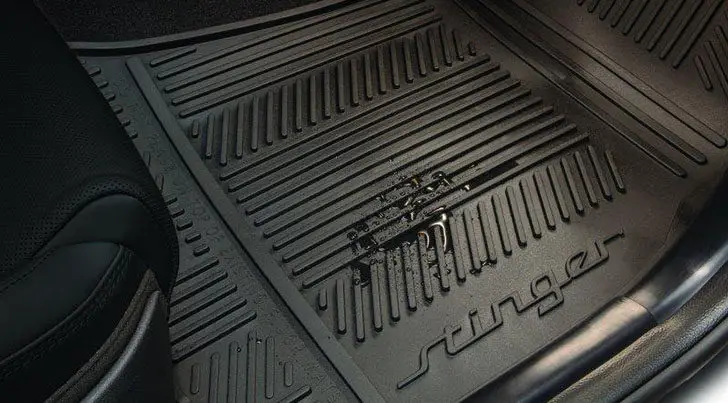 The carpets on your vehicle can be subjected to all kinds of abuse throughout the year, which can have a negative impact on the overall appearance of the vehicle.
With the addition of Kia Stinger rubber floor mats, you get a durable accessory that is designed to catch all kinds of spills and debris. These are OEM Kia floor mats, with the set of 4 mats designed to be a perfect fit for your vehicle!
---
2. Kia Stinger mud guards (4-piece kit)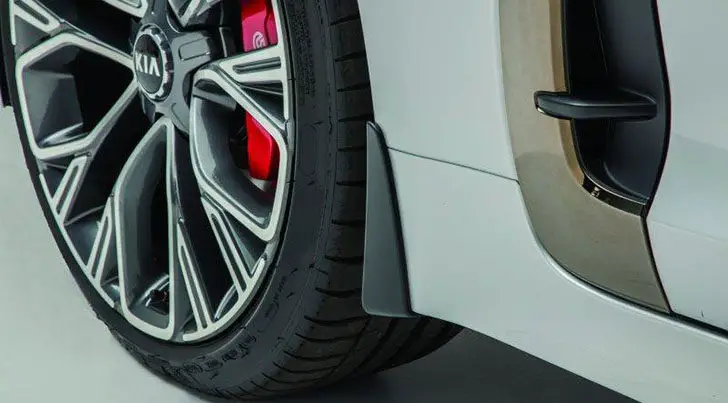 The exterior of the Kia Stinger is a joy to behold, but your beautiful paint job can quickly become damaged by rocks and other flying debris.
Made from sturdy thermoplastic, these mud guards for Kia Stinger act as the last line of defense, effectively protecting the exterior of the vehicle from unwanted chips and nicks.
---
3. Kia Stinger license plate frame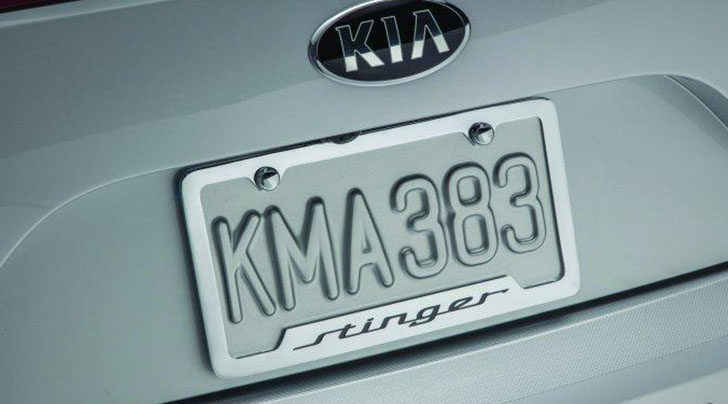 It may be a small addition, but the OEM Kia Stinger license plate frame is an excellent way to add a cool finishing touch to your sporty 4-door sedan.
You have some options on Amazon, with both OEM Kia products and aftermarket parts to choose from. We are adding a link that will take you to all the available options in one place.
---
4. Kia Stinger sunshade
If you have a 2018, 2019, 2020, 2021, 2022 or 2023 Kia Stinger, then this sunshade is for you! This custom fit car sunshade is amazing when it comes to keeping the sun's rays out of your vehicle, with the 3-layer construction helping parked vehicles cool off by as much as 40° Fahrenheit.
This quality sunshade comes with a 2-year limited warranty and is easy to use. Simply unroll it across the dash, place the heatshield behind the rearview mirror, and pull the sun visors down to hold it all in place.
When you are not using your sunshield, it can be rolled up and sealed with a Velcro strap.
The customer reviews on Amazon clearly show that this Kia Stinger sunshade is one of the top accessories, and a wise investment. Many customers talk about the overall quality and ease of storage, while others love how snugly it fits into their rides.
---
5. Kia Stinger alloy wheel center cap cover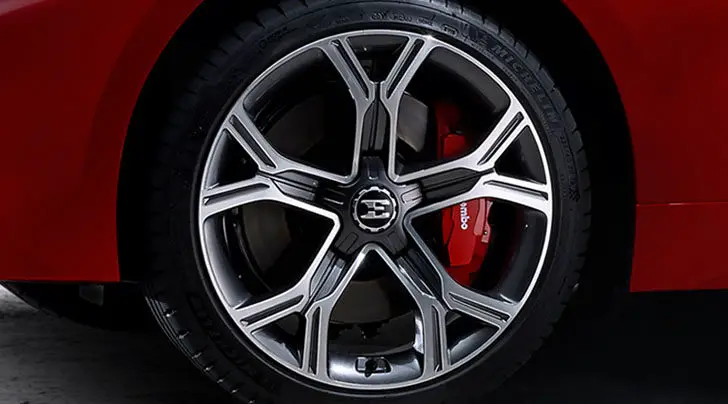 If you are looking to add a talking point to a vehicle that already has so many, then you need to consider going with the E logo Kia Stinger wheel cap cover.
The reason why this one is so unique for US drivers is because the E logo is featured on the hood of the Stinger in the South Korean market. The addition of the wheel caps can help make your US-specs Stinger suddenly look very exclusive.
Note: Only for 19-inch alloy wheels!
---
6. 2023 Kia Stinger trunk cargo tray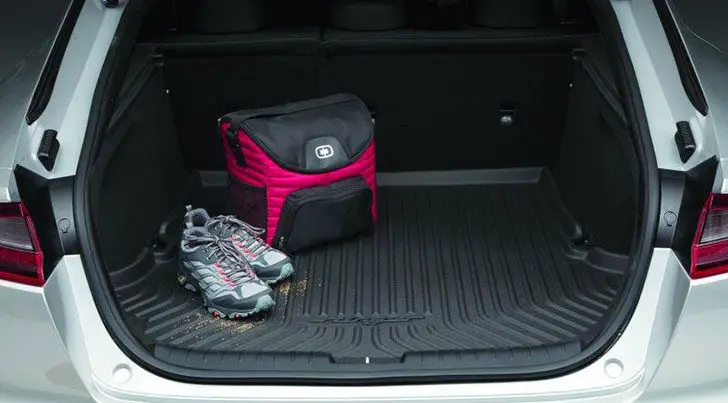 It's not just the carpets up front that can undergo some serious wear and tear, as the cargo space can take a real beating if not properly protected.
This sturdy, resilient 2023 Kia Stinger cargo tray is great at protecting that cargo space.
---
7. "Stinger" lettering badge for Kia Stinger
If you want something flashier than the standard Kia logo on the rear of your vehicle, then you need to pick up the Stinger lettering badge. It's the same logo as used on the Korean-market models.
This is one of those Kia Stinger accessories that is easy to install and looks amazing!
---
8. Stainless steel door lock striker cover for Kia Stinger
This is one area of the interior that always looks a little dull and bland, but this stainless steel door lock cover for Kia Stinger solves that "issue" brilliantly. It comes available in 4 different color. It's a small addition, but one that adds a brilliant flash of color to the interior of your sporty Kia sedan.
---
Hopefully, this little accessoriy guide for Kia Stinger 2023 (model year) will help you enhance the looks of your sporty ride! Feel free to let us know about the modifications you've made so far and plans you have for the future. Pics are welcome, as well!