Let's spin the wheels with the Stinger GTS special edition model!
The Kia Stinger has proven to be a real treat for driving enthusiasts, but the Koreans are taking it up a notch.
One of the highlights of the 2019 New York Auto Show came on Wednesday when Kia unveiled the special edition version of their sporty model, going under the name of the Stinger GTS Limited Edition.
This is no concept model, though, with production set to commence in the summer this year.
Kia Stinger GTS limited edition model gains D-AWD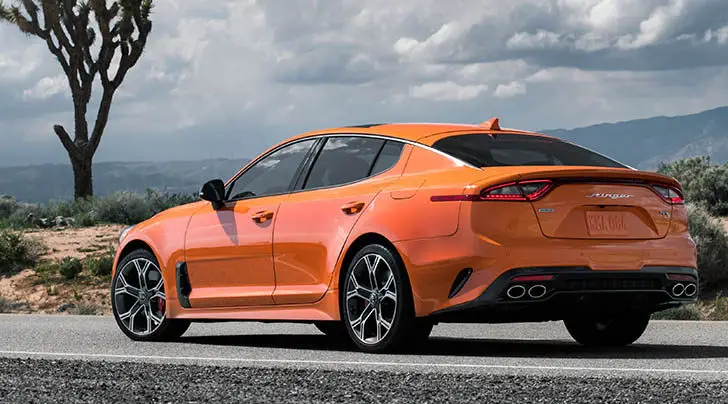 What sets the GTS model apart from the regular Stinger is the addition of a new all-wheel-drive set-up that Kia are calling D-AWD. Kia claim that this new set-up perfectly splits the difference in how an AWD and RWD Stinger drives.
The first difference is that the D-AWD includes a mechanical limited slip differential in the rear axle, as well as one-of-a-kind torque distribution settings for use in different drive modes.
Comfort mode see's 60% of the power in back, with 80% going rearwards in Sport mode. Slip into Drift mode and 100% of the power goes to the rear of the 2019 Kia Stinger GTS.
The electronic controls have also been reprogrammed so that the vehicle will know when a driver is heading into drift mode, with "Counter Steer Detection" used to manage stability control, this ensuring that the 8-speed transmission will not prematurely upshift when a driver is drifting.
3,3L twin turbo V6 engine specs
Under the hood of the 2019 Kia Stinger GTS is a 3.3-liter twin-turbo V6 engine that cranks out 365-hp and 376-lb.-ft. of torque, making it easy to slide the vehicle into drifts.
While there is also an RWD version of the Stinger GTS available, it's the D-AWD version that is sure to be more appealing to drivers who want to switch between 2- and 4-wheel drive by simply pushing a button.
Stinger GTS painted in Federation Orange exterior color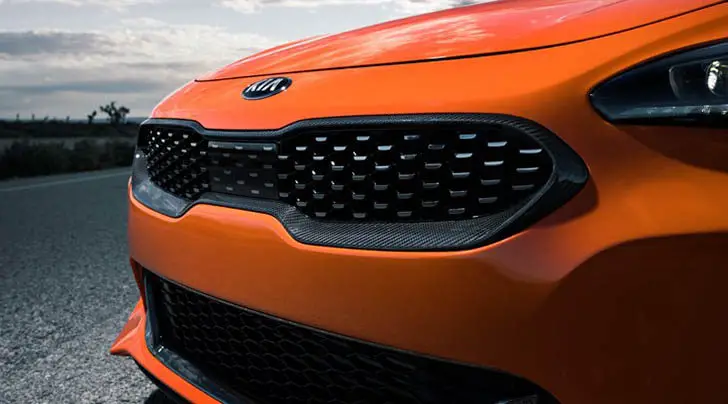 It's not just all mechanical tweaks for the new Kia Stinger GTS, though, as there are some cool visual upgrades on board, too.
More carbon fiber is used on the exterior, while a GTS badge and a Stinger logo show up on what is a rather glorious Federation Orange paint job.
On the inside, you will find a wireless phone charger, a suede headliner, an Alcantara-wrapped steering wheel, and a killer 720-watt Harman Kardon sound system.
Exterior enhancements:
Exclusive exterior color called Federation orange
Carbon fiber parts that outline the signature Stinger GTS tiger nose grille, side mirror caps & side vents
GTS rear emblem & center Stinger emblem, which replaces the Kia logo on the trunk lid
Interior upgrades:
Steering wheel and center console swathed in Alcantara headliner
Blanketed in premium suede-like Chamude
Sunroof
720-watt Harman Kardon premium audio system
Wireless charger for compatible smartphones
Price of 2019 Kia Stinger GTS
You had better be fast if you want this limited edition 2019 Kia Stinger GTS, though, as only 800 are being made available.
Kia Stinger starting price, before destination fee, is $44,000 (for the Stinger GTS RWD), while the Stinger GTS D-AWD starts at $46,500 (not including the $995 destination charge).