We are all well aware that Kia is always looking to make every one of their vehicles as safe and strong as possible.
The fact that they are the automaker with the most IIHS Top Safety Pick (Plus) Awards in the United States tells you that they are succeeding.
The Kia Telluride large SUV became their latest vehicle to achieve such reward and while that is great, it's easy to wonder how a vehicle will hold up in a real-world crash situation as opposed to a controlled environment.
We have the answer to that question, as we recently heard from Savanna Thompson, a Kia Telluride owner involved in a major car crash. What follows is her story.
Savanna's car accident story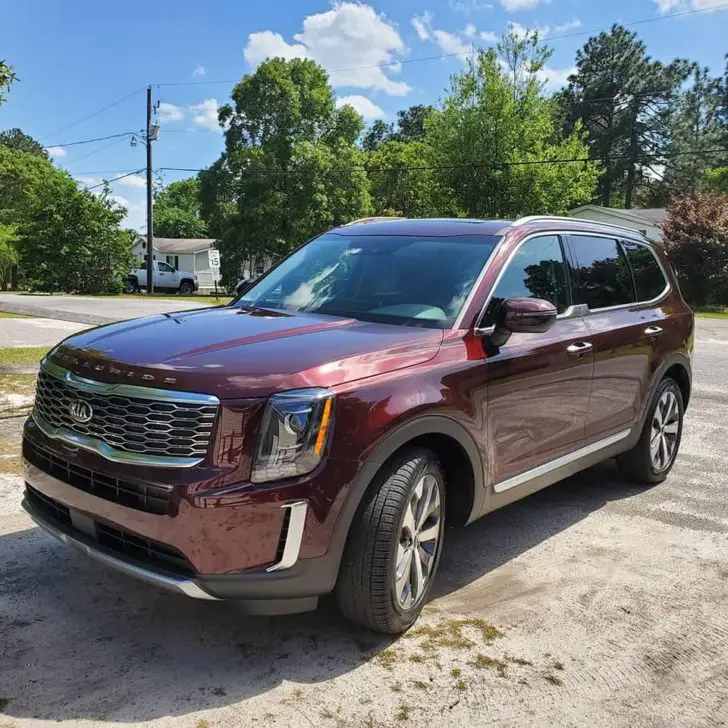 Back on May 6, Savanna took to a Kia Telluride Facebook group to show off her new ride. As you can see from the pictures, she went with a very cool-looking Sangria color for her Kia Telluride S trim.
Here is, in Savanna's own words, how she made the announcement to the group:
"South Carolina here. Telluride S trim level. Look at my baby. Just got this beautiful vehicle and already did some modifications. Got the front windows tinted. Waiting on rain guards and custom floor mats to come In. I have purchased 4 Kias in 6 years. This is by far my favorite. Took her to the beach this weekend got so many compliments on her."
After less than 3 months of ownership, Savanna found herself in a major wreck, which she described to the FB group in the following way:
"It happened in Lexington SC. I was 3rd in line at a stop light. I got hit from the girl behind me who was hit by a man having a heart attack. Causing me to hit the one in front of me and him hit the next. Right now, best estimate of speed is 60mph. I was alone in the vehicle which rarely happens.
No one died in the accident. Even the man with heart attack, who caused the accident, has survived!  I only had some bruises on my legs and hands."
Pictures of Kia Telluride after the crash
As you can see from the attached pics, the rear end of Savanna's Telluride SUV was totally destroyed. There was major damage to the rear bumper and the taillight set-up, with the force of impact enough to cause the spare tire to fall off.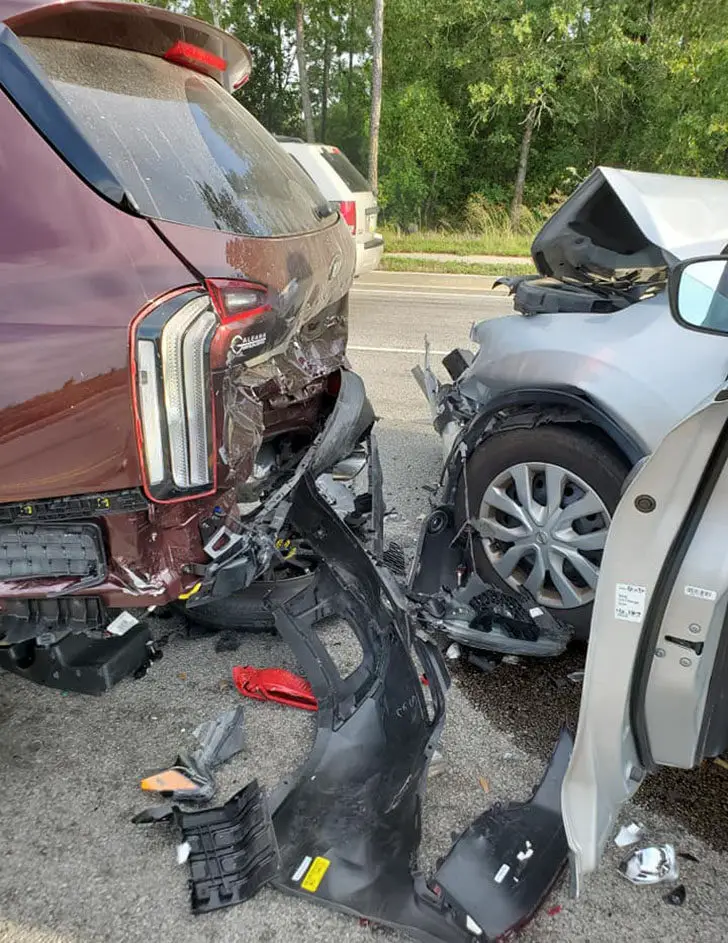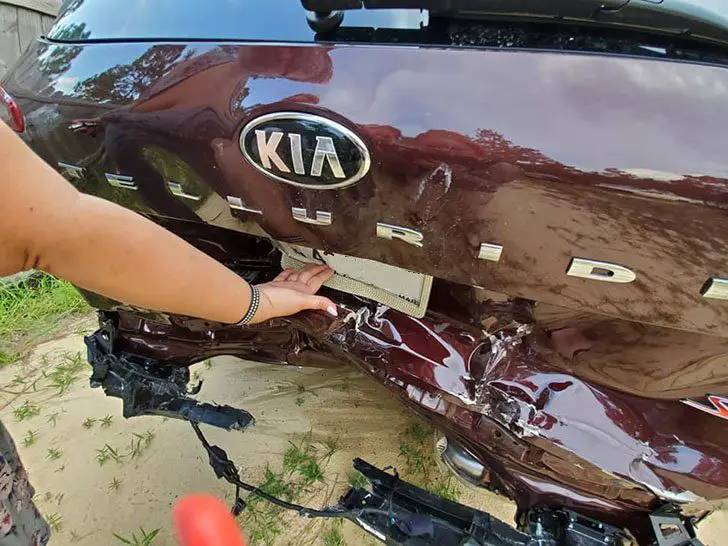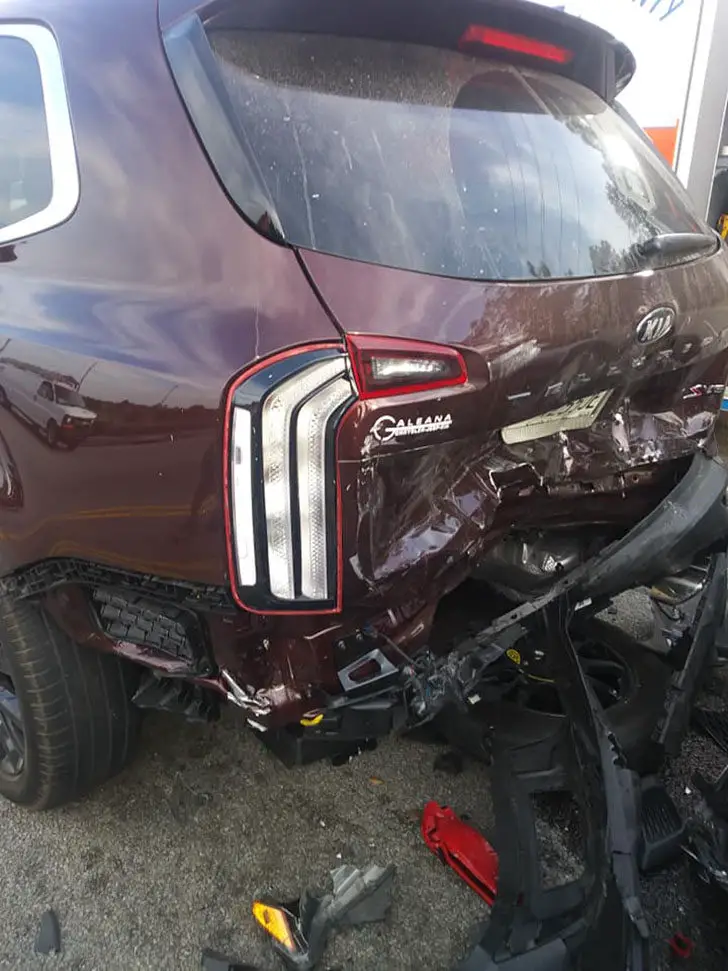 Around front, the bumper and Kia H-signature grille mask, as well as the bonnet, all took some major damage after running into a Hyundai Sonata midsize sedan.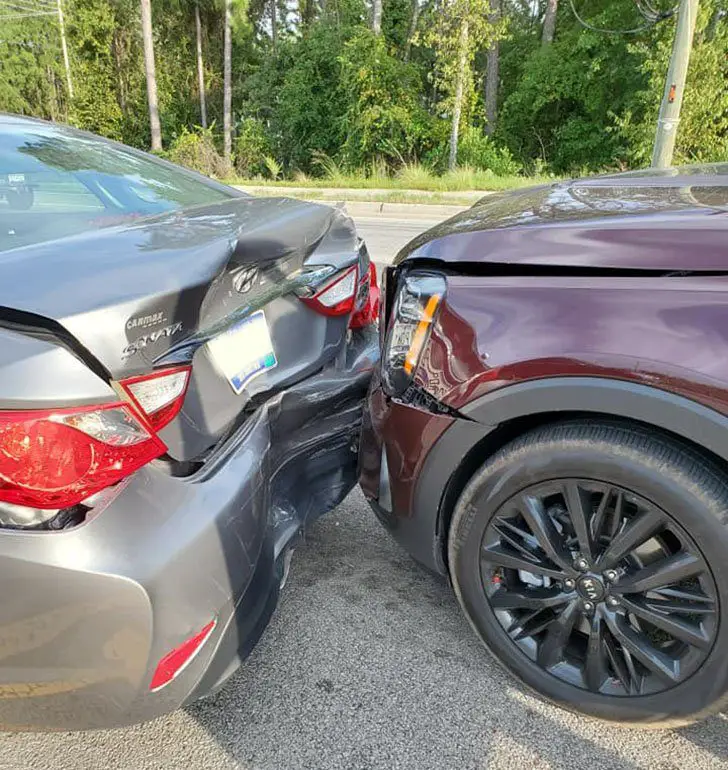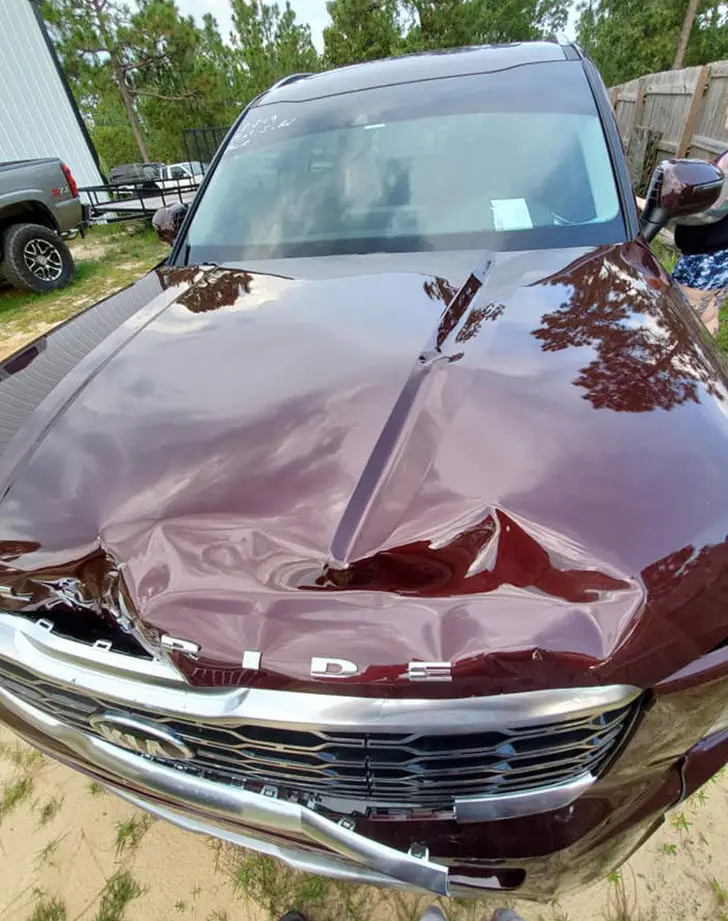 At the time of writing, Savanna was still waiting to hear back from her insurance company for an appraisal of the damage. Given the nature of the damage seen in the pictures, it would likely be recognized as a total write-off.
Kia Telluride safety features did their job
The good news, though, is that Savanna, as well as everyone else involved in the crash, got to walk away unharmed. The safety features of the Kia Telluride did their job, prompting Savanna to order a replacement Telluride almost immediately.
We would like to thank Savanna for sharing her story and pictures, and we hope that she has a better experience when her new Telluride arrives!