What does the Kia Telluride, painted in Everlasting Silver exterior color, look like in real life?
There was a lot of talk about the Kia Telluride before it even hit the streets, with all the buzz being about how it's the best-looking vehicle that Kia has ever created.
The new large Kia SUV has certainly lived up to the hype, for a number of different reasons. The initial design was created in California, while the production takes place in Georgia, which is sure to make the Telluride appealing to those who like to buy American.
The interior of the Kia Telluride offers seating for 8, with a ton of cargo space and the latest technology available too.
This is a vehicle that delivers a ton of power, with a 291-horsepower 3.8-liter V6 engine found under the hood. There is also the option for an AWD variant that comes with a locking center differential, which means that this beautiful beast can go places off road that other SUV's cannot.
While it's easy to get caught up in the size and specs of the Telluride, for some people, it's the exterior color that helps them make their final decision.
That could prove to be a tough choice, though, as the Telluride has 7 different exterior colors to choose from. We have already written about the Snow White Pearl color, but thought it might be fun to highlight some of the others.
Our readers have been a huge help, sending in pictures of their new rides.
Khristinia from Oregon was kind enough to send us some shots of her new Kia Telluride, which comes in the very cool looking Everlasting Silver color. It's definitely an eye-catching shade, but the pictures don't tell the whole story.
Khristinia informed us that when viewed from certain angles or in certain lighting conditions, the silver color takes on a bluish tinge, which makes the Everlasting Silver exterior color feel like you are getting 2 shades for the price of one.
If you are looking for an exterior color that is a little more than meets the eye, then the Kia Telluride in Everlasting Silver may be the one for you.
Kia Telluride Everlasting Silver exterior color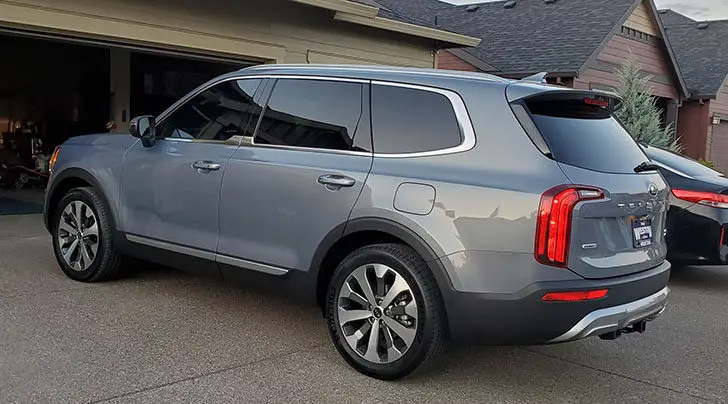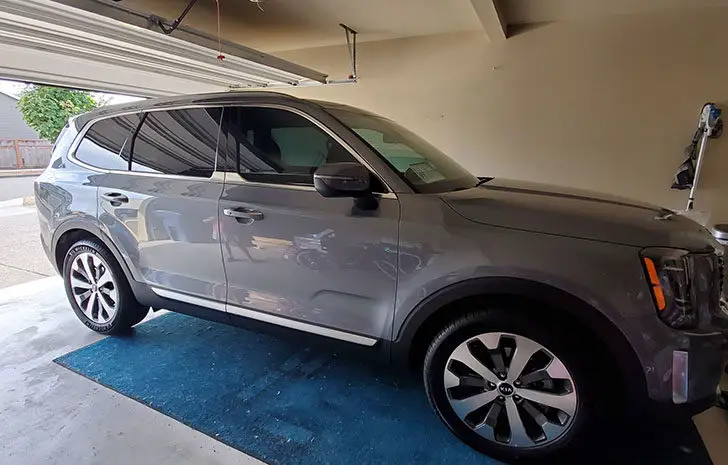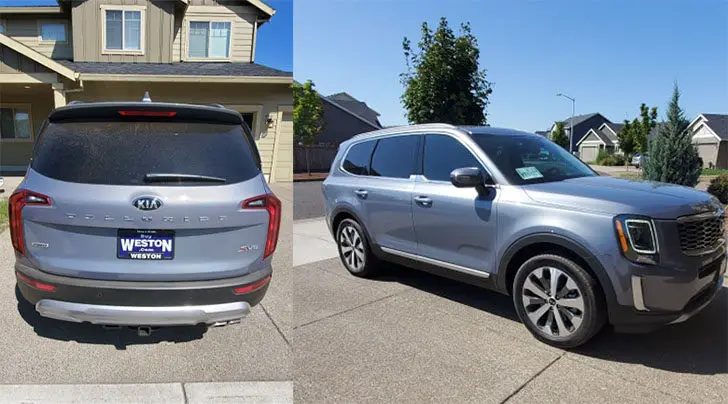 Other color options for Kia Telluride
If you are interested in learning more about the 9 exterior colors available on the 2022 Kia Telluride, please be sure to read our other articles devoted to each of those colors.
Also, be sure to send us some pictures of your Telluride to help us break down exactly what those colors look like.