5 quality Kia Telluride factory accessories you can buy today.
The Kia Telluride holds the distinction of being the largest SUV that the Korean carmaker has ever produced.
Big is very much beautiful in this case, with the Kia Telly, as some folks are already calling it, is able to hold up to 8 passengers and a ton of cargo, and all while looking good doing it.
Owning any vehicle is all about making it your own, and the Telluride gives you plenty of opportunities to do just that.
There are currently 33 different Kia Telluride accessories out there, but we are going to focus on 5 that are designed for a specific part of the vehicle: the cargo area.
With all 3 rows in place, the 2022 Kia Telluride 8-seater SUV has a cargo capacity of 21 cubic feet, which can be extended to 46 cubic feet with the third row folded down and a massive 87 cubic feet with the second and third row seats folded flat.
2022 Kia Telluride trunk accessories
Listed below are 5 Kia Telluride boot accessory parts that will help you make the most of all that cargo space.
Cargo cover
Cargo tray
Cargo mat
Trunk cargo net
Trunk organizer
---
1. Cargo cover for Kia Telluride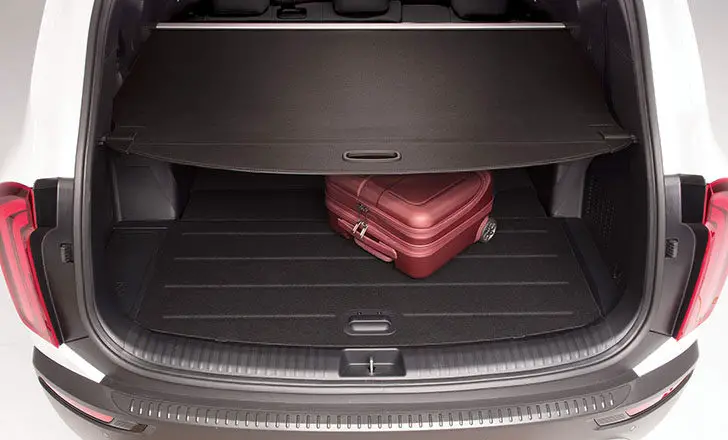 When you are carrying luggage or valuable in your Kia Telluride, the last thing you want is for people to have a clear view of what's in there.
This stylish cargo cover protects your luggage and valuables from prying eyes, while also keeping the sun off of those items that might not do very well under that harsh glare.
---
2. Kia Telluride folding cargo tray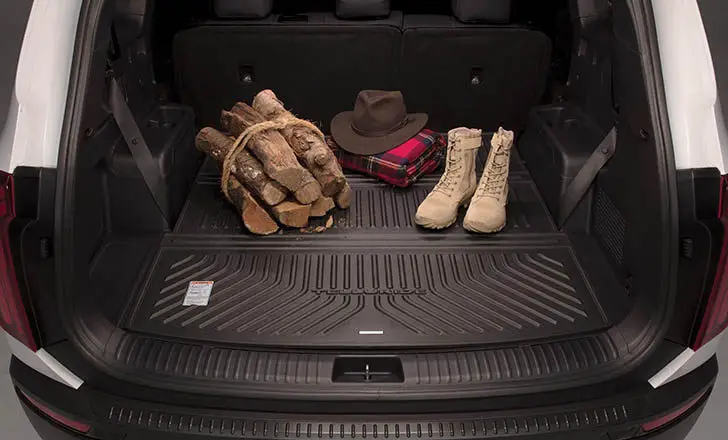 This folding cargo tray is one of the best genuine Kia factory accessories for those of you who live in areas where rain or snow is common.
If you frequently have wet boots, snow gear, or other accessories that are prone to being out in inclement weather, then you need this cargo tray. Protect the carpeting in your cargo area with a tray that is easy to clean and maintain.
---
3. Kia Telluride cargo mat with seatback protection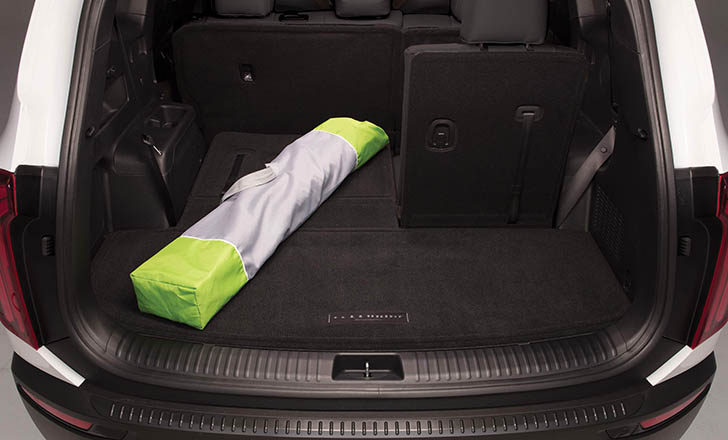 A cargo mat should be considered one of the most essential 2022 Kia Telluride boot accessories, but a lot of driver's often forget about the seat backs when choosing said mat.
It's not uncommon to see some neat and tidy flooring in the cargo space accompanied by seat backs that are splattered with all kinds of spills and messes. This cargo mat covers all the bases.
---
4. Trunk cargo net for Kia Telluride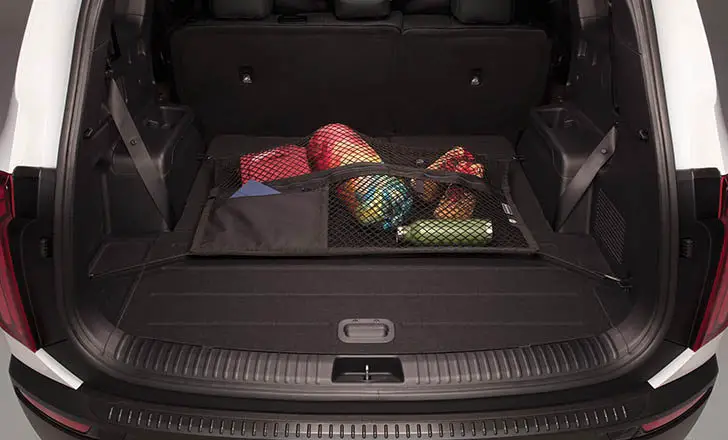 Whether it's groceries or some type of fragile cargo that you have in the back, you want to be sure that those breakables are properly contained.
A quality cargo net is the best way to achieve that, as you can safely store away those items that you really don't want rolling around back there.
---
5. Kia Telluride trunk organizer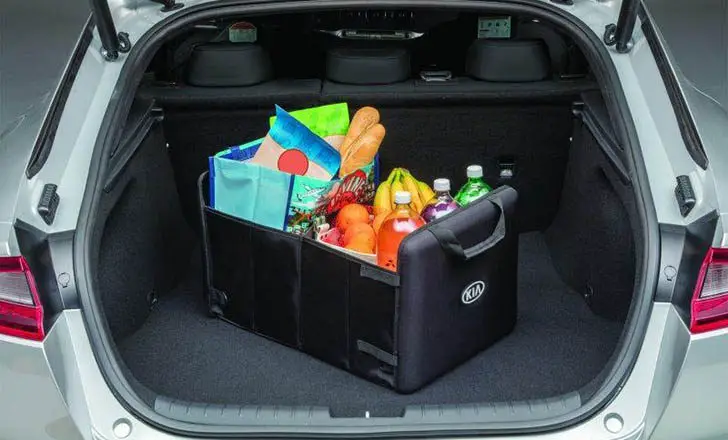 The average trunk can quickly turn into a bit of a mess if you don't keep things organized back there.
This cool-looking Kia factory trunk organizer can be closed up and folded away when not in use, but when it is open and fully expanded, it holds a lot more stuff than you might imagine. This little unit is perfect for picnics and other family day trips.
---
28 Kia Telluride accessories available
As you can see, there are a lot of Telluride trunk accessories designed to keep your big cargo space neat and tidy!
But, this is just the start of the personalization of your Kia Telluride, though, as there are 28 OEM accessories besides these that you can choose from. All you need to do now is to find the best Kia Telluride accessory store for you and buy the parts there.