As of today, you will find 13 different Kia models in the US line-up, with 6 cars, 6 SUV's and crossovers, and 1 minivan to choose from.
This is a far cry from the early days. Back in 1992, when Kia first arrived on the US market, they had a single entry, a compact sedan named the Sephia. The Sportage SUV followed soon after.
The level of growth for Kia since then has been huge, with new and refreshed models added to expand the available range in the US.
The current market trend is leaning towards crossovers and SUVs, which is why Kia are paying a lot of attention to that category, while still maintaining vehicles across all segments.
There are a lot of different models to choose from, so let's break the Kia US line-up down by segment, as we believe this will help you make a better decision when it comes time to buy a new car.
Kia SUVs & crossovers 2021
There are 6 different Kia SUV and crossover models currently on sale in the US-market.
Those are the Soul, Niro, Seltos, Sportage, Sorento and Telluride. We have a ton of information about each of these models within this blog.
Kia 4-door sedans in 2021
U.S. consumers have a choice 6 different Kia sedans, starting with the entry level Rio, Forte compact sedan, Optima midsize sedan, and range-topping Cadenza and K900 luxury cars.
In addition to that, the Kia range also includes a Stinger sports sedan with enhanced handling and impressive performance.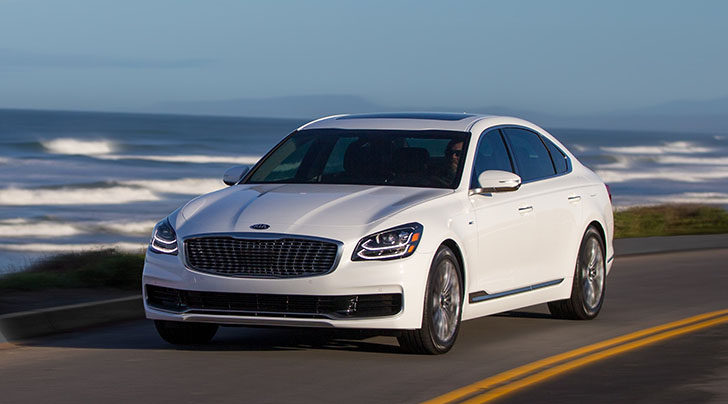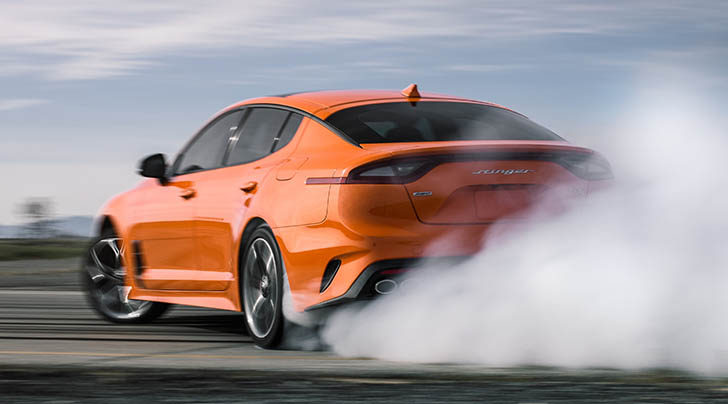 Kia 5-door hatchbacks
A pair of practical 5-door hatchbacks are also part of the current 2021 Kia US model range.
The Rio 5-door hatchback represents an affordable entry level offering.
Sitting above the Rio is the Forte5 hatchback which offers more space and improved performance over its smaller sibling.
Kia minivan in 2021
Those looking for a big people mover can get the Kia minivan, called Sedona. Offering a spacious cabin with seating for 7 or 8 people, the model is an ideal vehicle for families.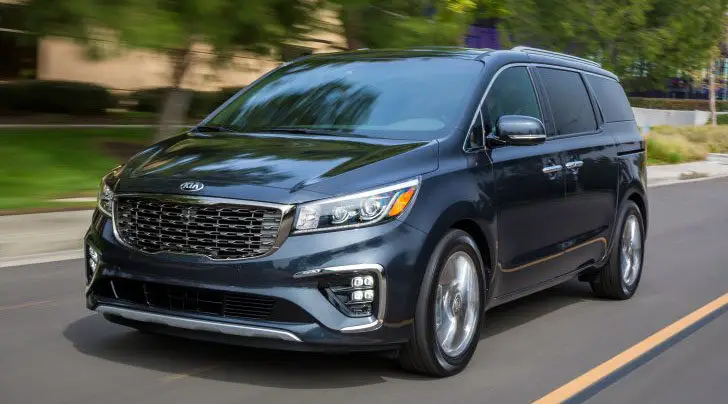 Kia hybrid & plug-in hybrid (PHEV) models
Kia U.S. eco car line up consists of 4 different hybrid cars including the Niro, Niro plug-in hybrid (PHEV), Optima and Optima PHEV.
Kia electric cars 2021
If it's electric cars that you've been looking for, there's a choice of two different Kia EVs in the U.S. Those are the brand-new Kia Soul EV and Kia Niro EV.
Both models offer above average, all electric driving range and boast attractive styling. Find more details about Kia electric cars in our blog post here.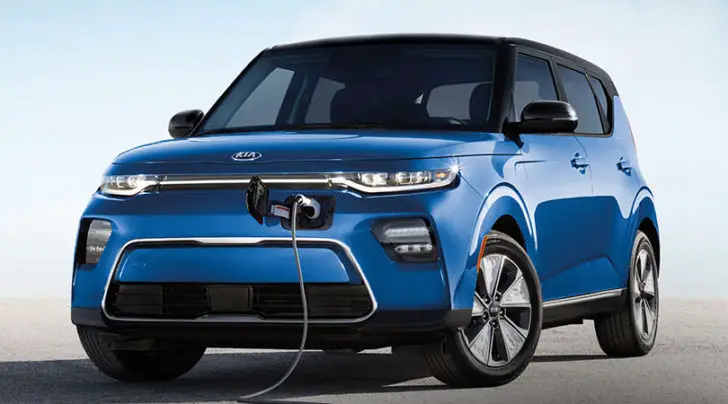 Kia pick-up truck (future)
At this point there's no Kia pick-up truck available, but this may change soon. Rumors suggest that Kia may, jointly with parent Hyundai, launch a compact pick-up. Don't expect the model to debut in the U.S. prior to 2020, though!
5 reasons why Kia vehicles are a good choice
Great design
High quality
Innovative powertrain technologies
State-of-the-art safety features
Environmentally friendly
Kia Motors, the Korean second largest carmaker, have been able to escape the shackles of being a bargain brand to quickly become one that is viewed as a company that delivers quality products, stunning design, and a list of standard features that goes above and beyond what you would expect from their price points.
Most consumers think they know what to expect from new Kia automobiles, but once they get behind the wheel of their vehicles, they see their expectations have been exceeded.
Kia is a company that looks set to keep the surprises coming for many more years, which is why we have created this automotive blog.
You can use the information we provide to learn more about the new Kia models, currently on the way, or you can use it to help you decide over your next car purchase.