How much do Kia vehicles cost in US these days?
Follow this Kia buying guide to learn more about the MSRP and cost of different Kia models that are available to purchase in the United States.
Listed below are the 2023 model year Kia vehicles with freshly updates on the pricing and official US-market MSRP.
If you were wondering how much does the Kia Telluride cost or how much is the cheapest Kia Sportage in US, you've come to the right place.
Enjoy your read.
How much are Kia Souls 2023?

Refreshed Kia Soul crossover goes on sale in US. Find out how much it costs.
Kia Soul has received a major mid-cycle facelift for the new 2023 model year. The carmaker's refreshed boxy car now boasts a new front fascia and some minor changes back at rear. It also hosts two sets of newly designed alloy wheels.
If you were wondering how much is Kia Soul in US, here's the answer. The base Kia Soul 2023 LX starts at $19.790, while the range topping EX goes for $24.090.
How much for Kia Seltos 2023?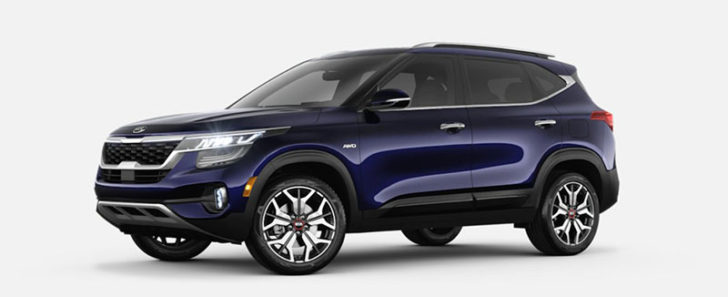 No major tweaks for the 2023 Kia Seltos
Kia Seltos compact SUV is a carry over model, which means it hasn't received any styling or mechanical updates for the 2023 model year.
The carmaker did, however, perform some minor upgrades to the existing trim levels, which has resulted in a small price increase from a year ago.
This is how much you can expect for the base 2023 Kia Seltos LX: $22.840
How much is Kia Sportage?

Interested in a gas-powered Kia Sportage, hybrid or PHEV?
Significantly redesigned Kia Sportage now comes available with three different powertrains; regular gasoline, hybrid and plug-in hybrid.
How much does it cost?
Well, the 2023 Kia Sportage gasoline variant MSRP starts at $25.990, while the base version of the 2023 Kia Sportage hybrid starts at $27.290. Kia have yet to release the official pricing details for the 2023 Sportage PHEV.
How much for a 2023 Kia Carnival?

Expect to pay at least $32,600 for the entry-level 2023 Kia Carnival.
A great-looking minivan, which has been fully redesigned roughly one year ago, comes available with 5 different trim levels in US.
Those are the base LX and LX Seat Package trims with MSRP of $32.600 and $34.600, respectively, the EX which has a MSRP set at $38.100 and the range topping SX and SX Prestige trim levels with MSRP starting at $41.300 and $45.700.
How much is Kia EV6?

The hotly-anticipated Kia EV6 crossover goes on sale in US, priced at $40.900
Kia's first E-GMP platform based electric vehicle, the EV6, has received raving reviews from the automotive media worldwide.
No wonders, though, as we know it uses leading all-electric automotive tech such as the 800 volt charging, which enables the vehicle to charge from 10 percent to 80 percent in no more than 18 minutes (on a DC fast charger).
The US-specs Kia EV6 achieves up-to 310 miles on a single charge and goes from 0-60 in only 3,5 seconds (GT model only!).
---
Pics courtesy of Kia.com online configurator