Questions and answers about the Kia Gap insurance coverage.
Note: This blog post about the GAP insurance for Kia cars is for guidance only and is not a substitute for reviewing a summary of cover or policy wording.
1. Why do you need a Kia GAP insurance?
If your insurers declare your Kia car a "write-off" or "total loss" after a serious accident, fire or theft there may be a "gap" between the settlement offer and the amount you paid or the finance outstanding. The insurance covers this gap.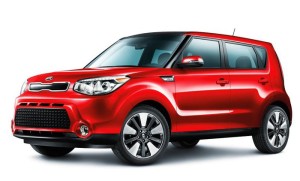 2. Can anyone buy GAP insurance?
Policy holders must be over 18 years of age and live in the US. Cover is also available to US-registered companies, as well as individuals.
3. Is cover available on any car?
There are some restrictions. GAP insurance is available on cars up to 9 years old and with a value up to £50,000. The mileage must be under 90,000 miles. The car must be covered by a comprehensive motor car insurance policy.
4. Why is there a shortfall in my insurer's offer?
Not all car insurance policies offer "new for old" cover. If they do, it is in very limited circumstances – usually only if the car becomes a total loss within 12 months of registration.
After that, the valuation offer will be the market value, taking into account depreciation, mileage, body & mechanical condition and many other variables.
5. What does Kia gap insurance cover?
For up to 36 months (or 3 years) Kia GAP insurance covers the difference between the insurer's total loss settlement offer and the invoice purchase price after any discount.
Extras like car insurance or the cost of transferring a cherished number plate are not covered. Road tax and delivery charges are covered for new cars only.
6. What if I had car finance?
No problem. For up to 60 months (or 5 years) Kia GAP Insurance covers the difference between the insurer's total loss settlement offer and the balance outstanding on your finance agreement. Arrears and any interest on them are not covered.
7. Will Kia GAP Insurance cover my policy excess?
Yes, if you are unable to recover it from anyone else the GAP insurance policy will cover it. Normally you will try to recover your policy excess from the party responsible for the accident.
8. Will the cover apply if I take my car abroad?
Yes. The cover remains in force whilst the car is in the UK, Isle of Man, Channel Islands or the European Economic Area. This is likely to be the same geographical area as your comprehensive car insurance policy.
9. What are the main exclusions?
American cars are generally excluded unless they were originally built as right-hand drive and bought through an authorized US dealer. Private imports are not covered.
Also, cars used commercially, such as taxis or private hire vehicles are excluded. Emergency vehicles and other vehicles such as trucks, motorhomes, motorcycles caravans and trailers are not covered.
10. Does Kia GAP Insurance cover VAT?
If you are not VAT-registered, the VAT element of the invoice is covered. However, if you are VAT –registered the VAT element is not covered by the GAP car insurance as it will be offset against your VAT liabilities.
You can buy GAP insurance for various Kia models

Gap insurance for Kia Rio
Gap insurance for Kia cee'd
Gap insurance for the Kia Soul crossover
Gap insurance for the Kia Picanto
Gap insurance for the Kia Carnes
Gap insurance for the Kia Sedona
Gap insurance for the Kia Sportage
Gap insurance for the Kia Sorento
Gap insurance for the Kia Forte