You know the stars are in town when you see a blacked-out Escalade roll up.
There are other vehicles, such as the Ford Expedition and Jeep Wrangler that go with the super sleek blacked-out look, but its not a style that you would associate with a Kia model.
While you won't often see a blacked-out Kia vehicle in North America, travel to South Korea and you might be in luck.
The Kia Mohave SUV is a Korean market exclusive model that has apparently been given the all black treatment. Besides the black paint job, the images shown here also reveal that it boasts a number of different black body parts.
While it's definitely a cool look, we are not sure if this is a special edition model or just a lone vehicle that has been given the blacked-out treatment by its owner. If we were to hazard a guess, it would be the latter of those two options.
Whatever the case, we thought that this unique Kia model deserved a bit of a closer look, so let's examine the images.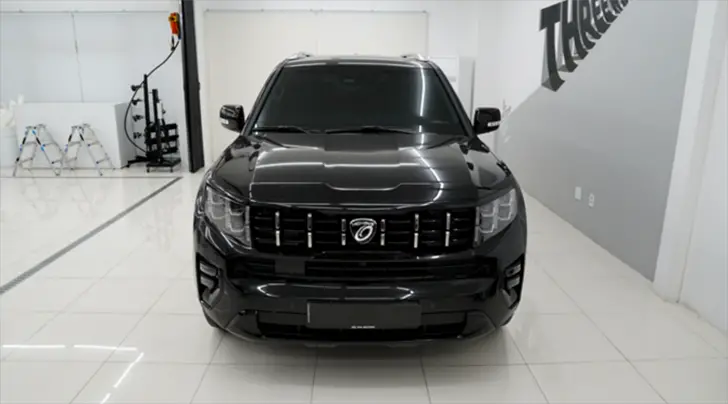 What's different?
When a brand-new Kia Mohave rolls off the production line, it comes with a number of different accents that are either chrome or painted silver.
If you look at the all-black version of the Mohave in the images, you can clearly see that all those accents are now black instead of silver.
This includes the now iconic Kia grille, the front and back skid plates, the side window seals, the plastic around the fog lights, and the alloy wheels.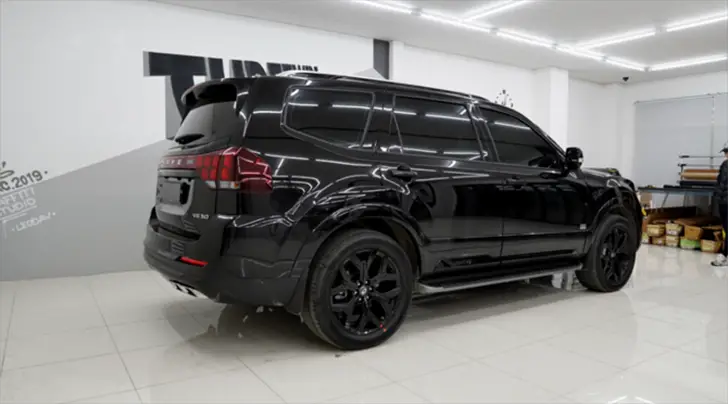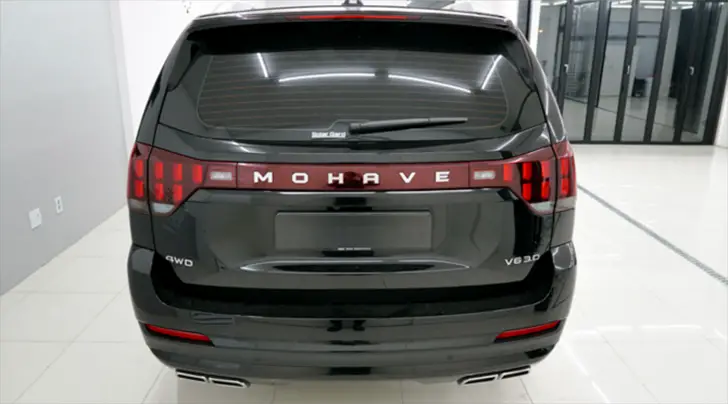 "Blacked out" Kia Telluride rumors
We are sure that you will agree with us in saying that the blacked-out Kia Mohave looks super-cool, but we are also a little disappointed that we won't see it prowling the streets in the U.S.
You could almost guarantee that the Mohave would not last very long in Kia showrooms if the blacked-out model was released here. The good news is that we may get something very similar in the States sooner rather than later.
The vehicle that most looks like the Mohave in terms of style and size is the Kia Telluride. It is simply a rumor at the moment, but there is some talk of a blacked-out Telluride hitting the market in North America.
As mentioned, this is all nothing more than a rumor at the moment, so we do not yet have a release date to deliver. If the rumors are to be believed, though, then you can perhaps expect the all-black Kia Telluride in the second half of 2020.
The 3-row Kia Telluride SUV is already a much sought after vehicle and we expect it will become even more so if the blacked-out rumors are indeed true. (Source: bobaedream.co.kr)