Geely Icon boxy SUV launched in China. Should Kia worry?
The Chinese automaker Geely has today released the very-first official images of their new boxy SUV, called Icon.
Built on the automaker's modular BMA platform (jointly developed with Volvo), the 2020 Geely Icon incorporates a boxy exterior design and modern interior layout.
As a matter of fact, the exterior and interior design stays very much to the attractively-styled concept vehicle that was officially unveiled at the Beijing Auto Show two years ago.
Geely states that the Icon SUV had its exterior initially penned by their Barcelona-based design studio, while interior has been styled by its California-based facility.
The 2020 Geely Icon is powered by a 1.5L 4-cylinder turbo engine with the output 174 horsepower (130kW). Mated to the engine is a 7-speed dual clutch transmission.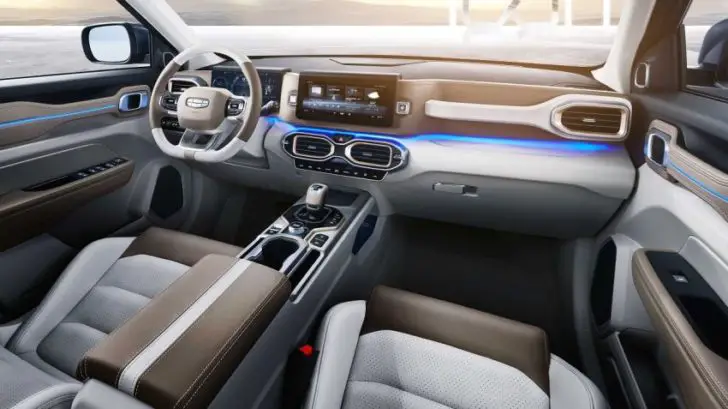 How big is Geely Icon (dimensions)?
The brand-new Geely Icon is a compact SUV, which measures 4,350-mm (171.5-in) in length. It is 1,810-mm (71.2-in) wide and 1,615-mm (63.6-in) high, while its wheelbase measures 2,640 mm (103.9 in).
Size-wise, the Icon boxy car is about the same size as the just-recently launched Seltos SUV. You can check how big is the Kia Seltos here.
Geely Icon 2020: Kia Seltos & Soul rival?
Based on its compact size and exterior design, we can put the boxy Icon SUV into the same segment as the Seltos and Soul crossovers.
With that in mind, the following question has arised: should Kia worry about the 2020 Geely Icon boxy SUV?
At this moment, the Icon doesn't represent any threat to the Koreans, as it is only available in China. However, Geely has revealed it aims to sell the Icon SUV globally and that is what Kia should pay attention to.
With its boxy style, quality interior and affordable price, the Gelly's newcomer will sure become a great alternative to the more established compact crossover vehicles, including the Kia Soul and Kia Seltos.