Which Kia models come available in blue color?
One of the things that consumers love about buying a car is finding a model that suits their own unique sense of style.
The overall shape and style of the car is generally very important, but you also can't ignore the role that color plays in the decision to buy.
When it comes to different shades, there are few exterior colors as versatile as blue.
In order to prove that point, let's take a look at the most popular Kia models and the shades of blue that they are available in.
Blue painted Kia vehicles in 2021
---
Kia Rio Sporty Blue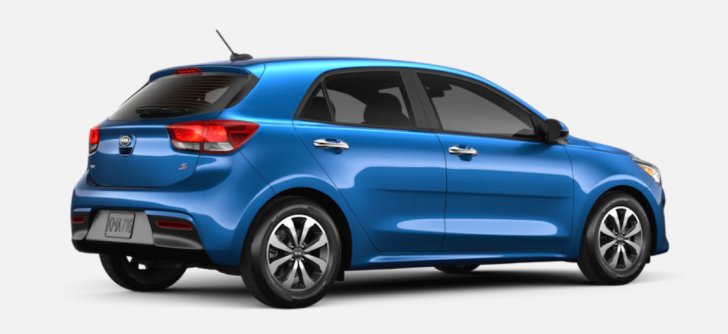 Kia Rio, which represents the entry level Kia car in the United States, has just been given a mid-cycle refresh. The funky little city car is available as a 5-door hatchback or 4-door sedan. Both are available for sale in the USA.
They also both offer a very attractive blue color, called Sporty Blue.
Kia Optima: Corsa Blue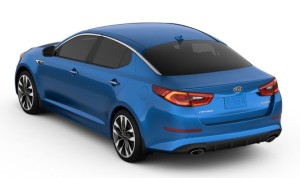 If you go with the top of the line Optima SX and SX Turbo trim levels, you can get this stunning hue called Corsa Blue.
What really makes this color pop is the addition of chrome alloy wheels.
This is a midsize sedan that will be hard to miss on the road, so bright and bold is this shade of blue.
Kia Soul: Fathom Blue, Caribbean Blue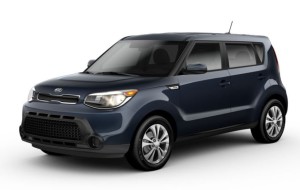 You are really spoiled for choice with the Kia Soul, as there are not one, but two different shades of blue available here.
Both higher grade Soul trim levels, including Plus and Exclaim, come with the option of the Fathom Blue paint job. This is a darker shade that looks particularly good on the higher trim levels.
If you want a truly unique shade of blue for your Soul, then Caribbean Blue is the way to go.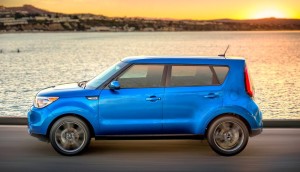 This one is a little harder to find than most, though, as you need to be able to get your hands on the Soul Caribbean Blue Special Edition model, which is limited to about 2,000 units.
The all-electric Soul EV is also available with a Caribbean Blue!
The body panels sport that brilliant blue color, while the roof is all white. It's a unique color scheme for a truly unique car.
The pictures here show the difference in the blue colors for the funky Kia Soul.
Kia Forte: Abyss Blue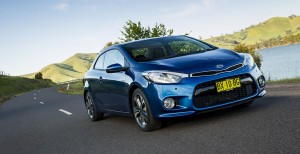 The compact Kia Forte comes in your choice of styles: 4-door sedan, 5-door hatchback, and a 2-door Koup coupe, each of which are available in Abyss Blue.
That said, you need to go with the EX sedan model to get this shade of blue, as it's not available in the base.
The 2-door Kia Koup offers this shade on both trim levels, while theForte  5-door hatchback only offers this color on the base EX model.
Kia Sportage: Twilight Blue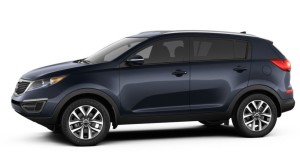 Compact crossover vehicles generally don't come in blue, but you can get a darker shade called Twilight Blue when you purchase the current model of the Sportage CUV.
The Twilight blue is a much darker color that is somewhat similar to the Fathom Blue found on the above-mentioned Soul crossovoer vehicle.
Kia Cadenza: Smokey Blue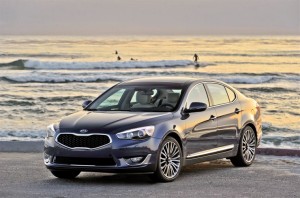 Another shade of blue that is similar to the Fathom Blue and the Twilight Blue is the Smokey Blue exterior paint color found on the Cadenza premium sedan.
You can get this highly attractive color that screams "luxury" if you choose either the Premium or Limited trim level.
Conclusion
As you can see, Kia very much have you covered if blue is the color that you want for your next car.
The shades of blue are as wide and varied as the vehicles in the Kia lineup.