Things we know about the Kia Picanto redesign.
The second generation Picanto was unveiled six years ago at the 2011 Geneva Motor Show, and now it's time for the next generation to make its entrance.
The third generation Picanto, or Morning as it's known in Korea, will once again make its debut at the Geneva Motor Show in March, with the European-spec model the one that will be on display.
The European arm of Kia have yet to reveal too many detail about the vehicle, but thankfully the Korean version of the Kia website has been more than happy to fill in the details.
The new Kia Picanto 2018 (model year) will have a longer wheelbase (2,400 mm versus 2,385 mm), will weigh a slight 890 kg, and will be powered by a 1.0-liter 3-cylinder engine.
Kia Picanto GT Line design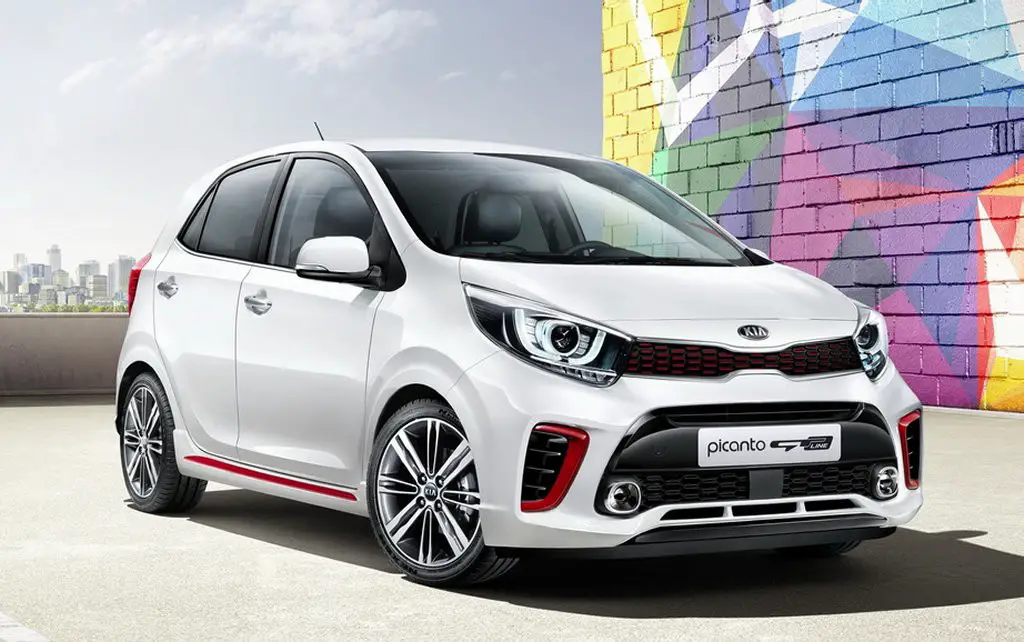 As far as looks go, this version of the Picanto is very much inspired by the sporty styling of the GT line of hot hatchbacks.
The use of a white-over-red exterior paint combo is especially pleasing, as is the dual chrome-tipped exhaust set-up around back.
On the inside, the look is fresh and modern, with oval-shaped outer air vents, two-tone part-leather seats, and a very nicely integrated touchscreen infotainment system all part of the package.
While the wheelbase on this model is longer, the length (3,595 mm) is the same as the outgoing model.
This mean that we are looking at shorter overhangs in front and back, giving this version a more assertive stance. It also means that a little more legroom will be available to the passengers, which is nice on longer rides.
Technology and safety are also improved with the addition of a more rigid chassis, as well as a Torque Vectoring Brake Based system, a knee airbag on the driver's side, and the Autonomous Emergency Brake system.
Picanto exterior colors
The South Korean version of the Picanto comes with 10 different exterior colors, running the gamut from basic white to the aforementioned red-over-white color scheme.
The wheels range between 14 and 16 inches in size, with several different designs to choose from.
The main engine on the new model will be the naturally aspirated 1.0-liter Kappa unit. The 998 cc 3-cylinder engine delivers 75-hp and 70-lb-ft. of torque, and which helps the vehicle to have an efficient return of as much as 16.9 km/l.
For US readers, that translates to an impressive 39.9 mpg.
As far as transmission options go, driver's will be able to choose between a 5-speed manual and a 4-speed automatic.
In Korea, the base 2018 Kia Picanto model starts at 9,500,000 won, which translates to €7,570 or $7,905 at current exchange rates.
Kia Picanto 2018 MY (model year) pictures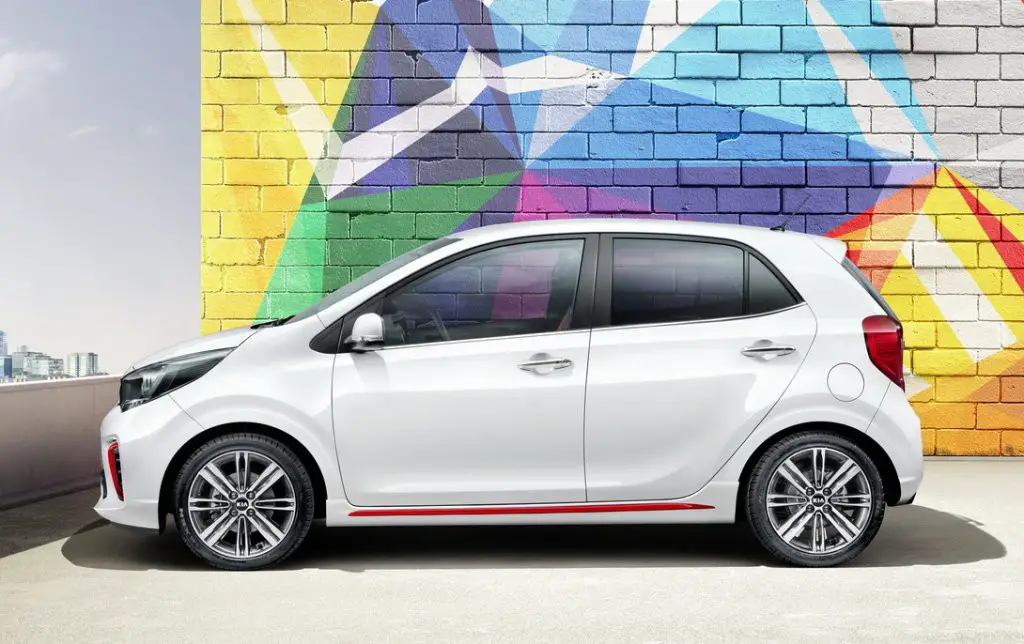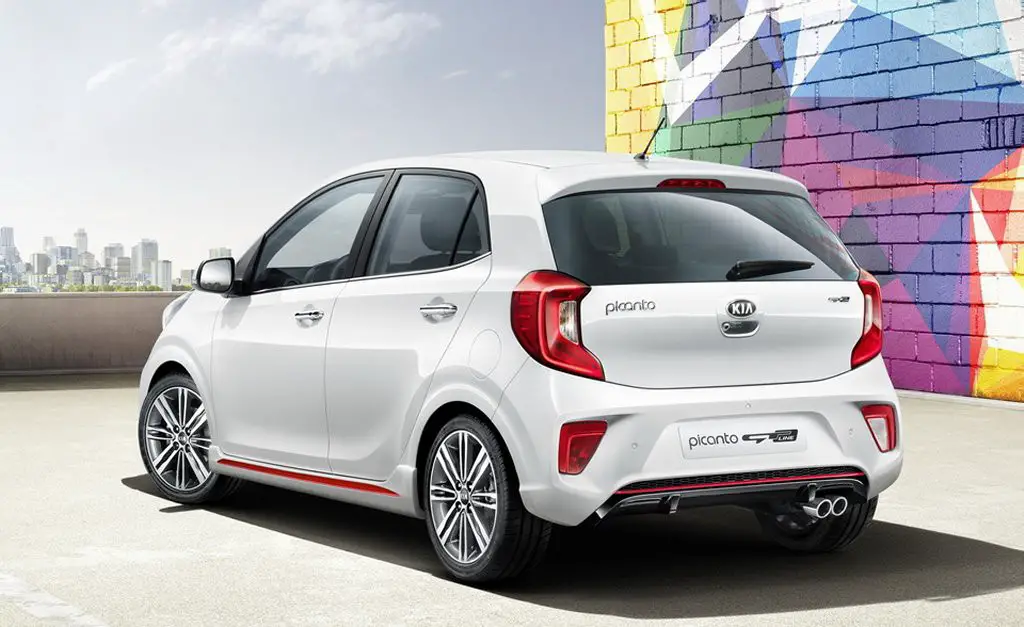 Stay tuned for more news about Kia Picanto!