There is nothing worse than inspecting your new car and seeing that a stray rock or piece of road debris has put a little nick in your paintwork.
This is especially galling when the car you are driving is new, like the new Kia Soul.
This iconic boxy car is one that you will want to show off, which means not having it covered up with an unsightly bra of indeterminate material.
There is a great way to protect the hood of your car without having to resort to such tactics, and the best part of it all is that it's an affordable option.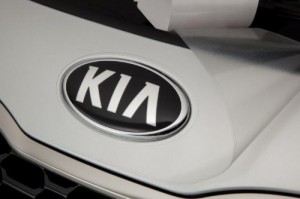 We are talking about the OEM clear hood protector for the new Kia Soul, which is an incredibly easy to apply piece if material that will go a long ways towards ensuring that the hood of your beloved car stays looking great and ding free for as long as possible.
The hood protector had been specially designed to fit Kia Soul like a glove, which means fiddling about to try and get it on correctly is taken out of the equation.
Once applied, the clear material will protect your car from stray objects that would otherwise take a chunk out of your paint job.
The cost of the cover comes in at under $100, which really is not a major investment, especially when you consider the additional life that it will provide for the exterior of your vehicle.
If you haven't taken steps to protect your Soul, this is an affordable way to do so.