Kia's fully-redesigned Soul crossover vehicle comes available with three different rims sizes.
The entry level Soul LX is fitted with 16-inch rims and tires, while the higher grade EX trim level enables you to upgrade and go with the optional 17-inch alloy wheels and tires.
The top-of-the-range Kia Soul comes standard with 18-inch rims and tires.
Those are very nicely shaped OEM alloy wheels that feature black accents surrounded by polished aluminum. They provide the vehicle a sporty and classy look.
If your new Kia Soul doesn't come equipped with 18-inch alloys and you do not like the design of Kia's OEM rims, you can always search for some aftermarket alloy wheels.
There's plenty of choice out there, however, you should note that not every rim fitts the Soul crossover.
So, make sure to check out for the right size and specifications before making a purchase! The Soul owner manual should provide all the data that you need!
Exact size of Kia Soul 18-inch tires
Wheel size: 18 x 7,5
Tire size: 235/45 R18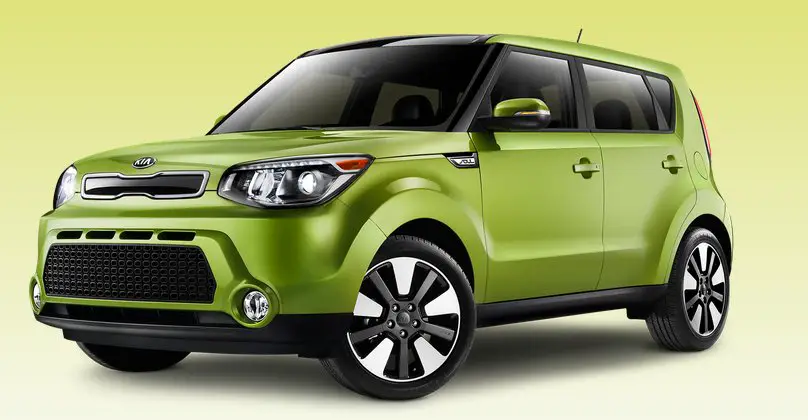 Where to buy rims
You could ask your local dealership if they can provide any aftermarket alloy wheels to you, or you could simply visit some online stores to find a wide selection of rims and tires they offer.
Amazon.com is known to provide high-quality alloys and wheels of all sizes, so make sure you check their site, if you're in the market for 18-inch rims for your Kia Soul.
Please, note that the picture a top of this blog post shows the current design of the Kia Soul 18-inch alloys, while the second photo showcases the previous-generation Soul crossover with 18-inch alloys.
If you're looking for the 2022 Kia Soul alloy wheel design options, please, head over to this blog post here and learn more about the choices you have.