The second generation Kia Cee'd has vastly improved fuel efficiency when compared to that delivered by its predecessor.
Much of the credit for that goes to improved powertrain technologies provided by suppliers like Robert Bosch and BorgWagner.
Bosch are responsible for delivering the common-rail injection system in the new Kia Cee'd 1,6L 128-horsepower diesel.
That new engine means a reduction in CO2 emissions from 117g/km to as low as 97g/km, when using the same displacement found in the previous model.
That translates to a combined average fuel use of 3.5 liters per 100 km, which represents a real improvement over the 4.2 liters per 100km in the older version.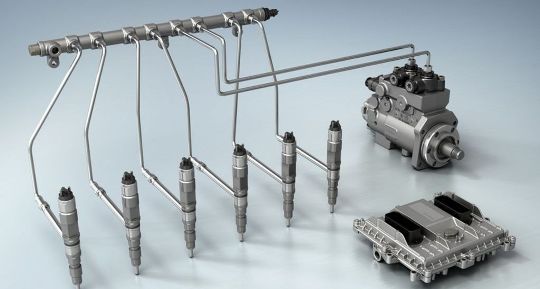 BorgWarner Turbocharger
The turbocharger that appears in thenew Cee'd diesels is supplied by BorgWagner. They  also supply the glow controller unit and engine-timing system for the car's 1,4L and 1,6L gasoline direct-injection (GDI) engine.
Friction plates and clutch parts found in the automatic transmission are also supplied by BorgWagner.
The second-generation Kia Cee'd, which was unveiled at the 2012 Geneva Auto Show, is produced at the Kia production plant in Zilina, Slovakia.