As affordable as the Kia Forte is, buying a new car is still a big investment.
The best way to protect that investment is to make sure that you take time to have regular car maintenance performed.
The relatively small amount that you pay for this preventative care can save you a fortune in the long run.
The small maintenance tips that we are going to share with you can not only save you money, they can also help prevent larger mechanical issues.
The key to a happy Kia Forte ownership experience is having a vehicle that you can trust to get you where you need to go at all times.
A well maintained vehicle can give you that peace of mind.
6 Tips To Keep Your Kia Car Run Smoothly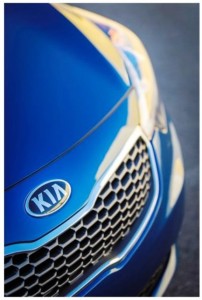 1. Air filters – The air filter may seem small in the gradn scheme of things, but it does an excellent job of preventing dust from coating some of the more vital parts of your engine.
The good news is that filters can be changed for as little as $20, and changing them out is something that can be done without the help of a mechanic.
2. Quality car tires – As the only part of your Forte family car that actually touches the road, the performance of your tires is crucial to the safety of your vehicle.
You tires should be properly inflated at all times, as failing to have them that way can mean problems with traction and stability.
In order to make sure your tires are properly inflated, it's a good idea to invest in a pressure gauge.
Having your tires rotated on a regular basis can extend their life, which in turn will save you money. With a good jack and a trusty tire iron, this is something that you can do yourself.
3. Serpentine belt – The accessories in your Kia Forte are powered by the seprentine belt.
The accessories in question include the water pump, alternator, and air conditioning compressor.
Without the belt using the engine's rotation to power these parts, you would be left with a vehicle that was either dead or uncomfortable to ride in.
The belts themselves are cheap, and can be changed with just a few basic tools.
4. Spark plugs – The task of changing the spark plugs is a little tougher than the other maintenance items mentioned already, but it's well worth the effort.
A fresh set of plugs can deliver an improvement in performance and fuel economy.
The good news here is that today's spark plugs have platinum-tipped electrodes that make them good for up to 100,000 miles, so you won't have to change them out very often.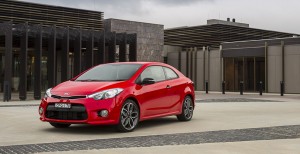 5. Brakes – You don't really realize how important your brakes are until you are forced to use them in an emergency situation.
A good set of working brakes is essential to the safety of you and everyone else who takes a ride in your Kia Forte 4-dor sedan or 5-door hatchback.
While many people choose to go to a mechanic to get new brakes and pads installed, it is something that you can do yourself with the right tools and a little bit of time.
6. Oil changes – One of the easiest ways to keep your car running as smoothly as possible is to make sure that you maintain a regular oil change schedule.
A good motor oil will keep all of your engines moving parts lubricated and safe from the negative effects of heat, friction, and combustion.
Oil, in combination with a premium filter, will help protect all the internal components of your Kia Forte car.