We have shown you a couple of modified Forte Koups before, but here's another one, loaded with a handfull of styling accessories!
Looks superb!
My name is Derek Adour and I'm a 21 year old photographer/student living in Portland, OR. I share the Koup with my girlfriend Kim.
I am originally from New York and I lived in San Diego for a few years before moving to Oregon, where I've spent the past year and a half.
I love taking road trips, I've already taken my Forte Koup from Portland to San Diego and Las Vegas, and I am planning another trip to San Francisco and Las Vegas again in a few weeks.
1. Tell us something about your Kia Forte Koup ownership experience?

It's been a lot of fun, since purchasing the car in August of 2012, I've already put almost 15,000 miles on it. It's a really fun car to drive, and the gas mileage is pretty good as well. Kia has definitely won my heart over.
2. What do other people say about your car?

I've gotten a lot of compliments on it. A lot of people don't even know what it is and when I tell them it's a Kia, they are kind of shocked and are amazed at how nice Kia's have become.
3. How long have you owned your white Forte Koup?
Almost 7 months.
4. Honestly, what was your intention when you bought your Kia?
Gas mileage, affordability, and to purchase a vehicle not many other people have. There are quite a few Forte sedans out there, but not many Koups.
5. What do you like the most about your ride?
It's rarity and how people always ask me what kind of car it is. The gas mileage and drivability is nice too!
6. What is it that makes your ride look unique?
Custom retrofit projector headlights, vinyl wrapped roof, and my special edition Oregon "Pacific Wonderland" license plates.
White Kia Forte Koup Image Gallery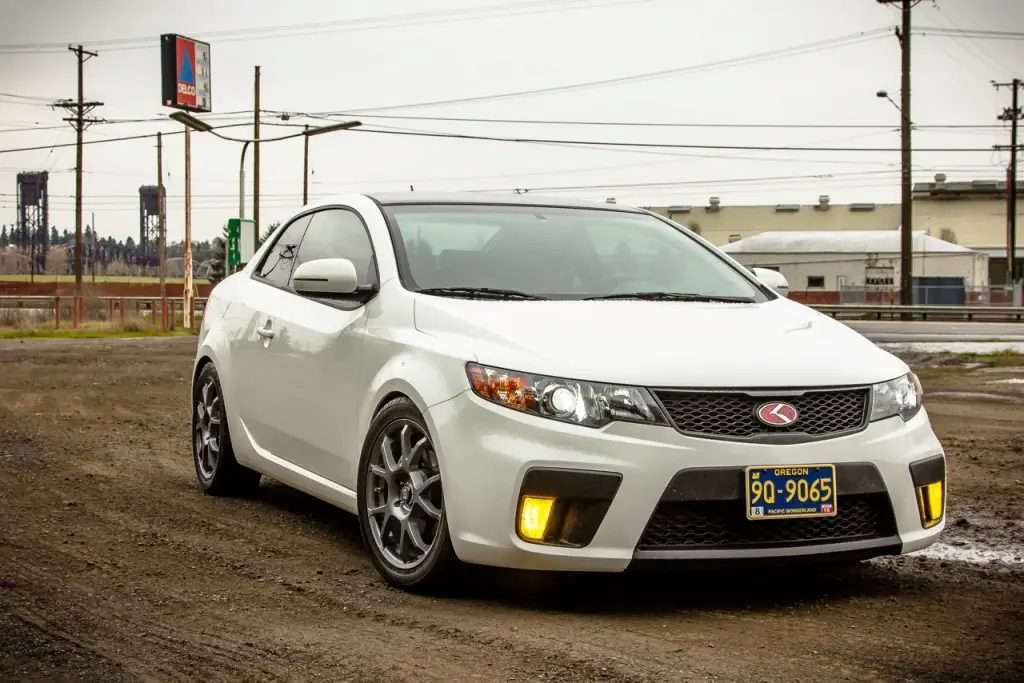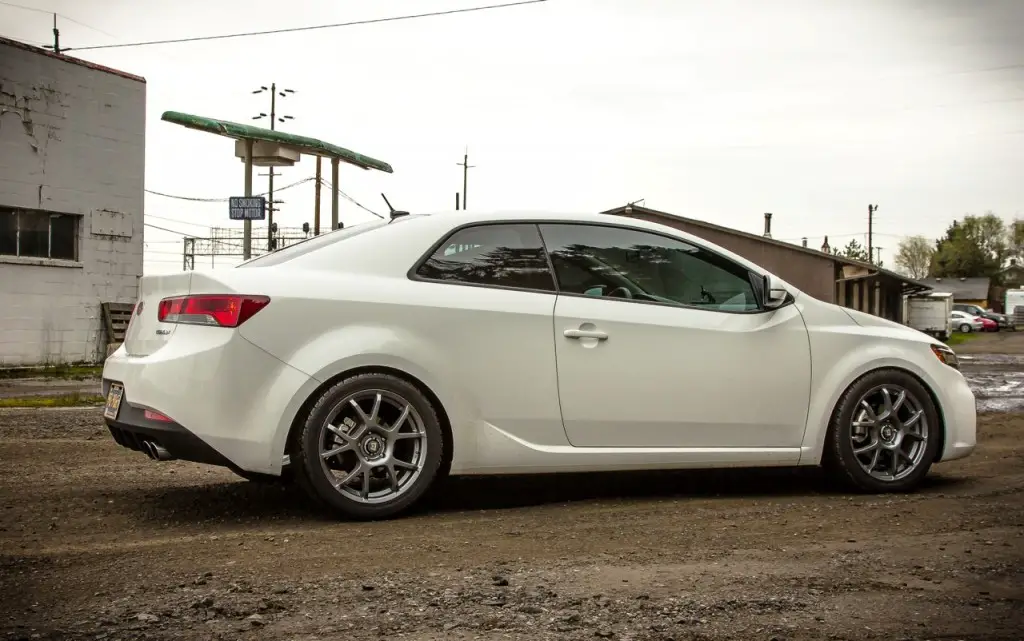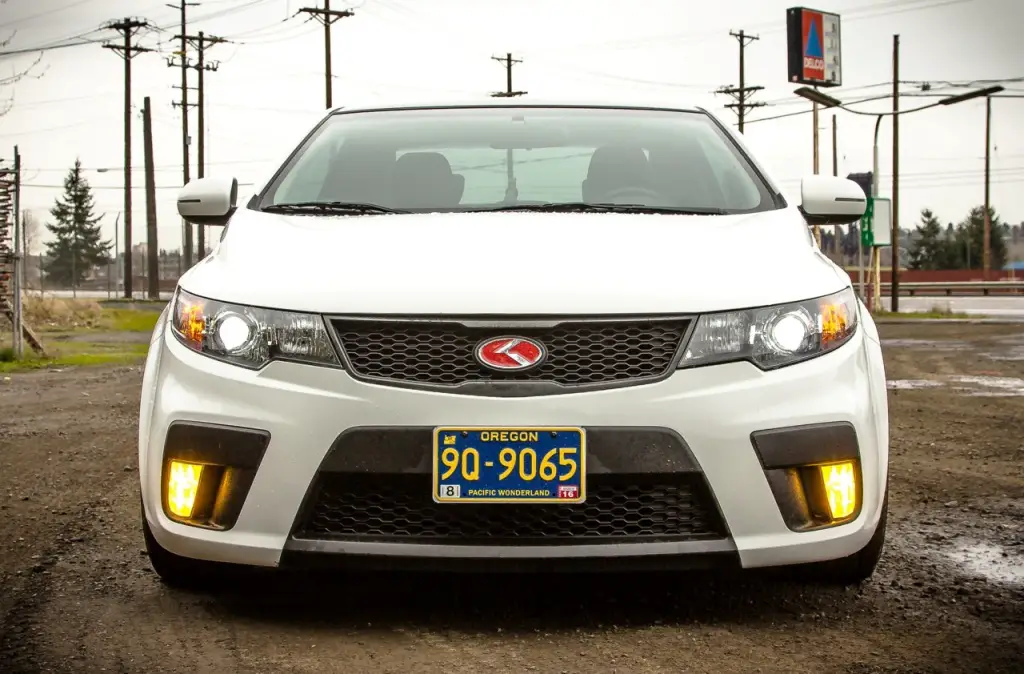 7. What accessories have you installed so far / do you have any future plans?
Current Kia accessories:
Vinyl wrapped gloss black roof
Turbokits cold air intake
Magnaflow 12865 exhaust
Motegi MR121 17×7+40 wheels
Bridgestone Potenza Grid G019 tires
Custom projector headlights (powered by Morimoto ballasts supplied by The Retrofit Source)
Fog lamps with yellow Lamin-X tint
35% window tint
Road Magnet springs
White LED lights to replace stock interior lights/license plate lights
Red "K" badges
Pioneer speakers
Alpine Type R 10" subwoofer
Alpine MRP-M500 amplifier
Stubby antenna
Future accessories:
Megan Racing coilovers
In dash navigation
Strut bars
LED turn signal switchbacks and LED reverse lights
Koup SX LED tail lights
RRM lightweight pulley
Megan Racing OE-RS cat back exhaust system
OBX Headers
Turbokits turbo (when I win the lottery)
Hella Supertones horns
Redline hood struts
Kia Forte Koup specs & info
engine: 2.0L 4 cylinder
color: White
trim: EX
Model year: 2012
tire size: 225/45/17
average mpg: 30 mixed
miles driven so far: 15,000