Owning a brand new SUV like the 2021 Kia Sorento is great, but having to pay the monthly insurance premiums is something that lessens the excitement of car ownership just a little.
The bonus of owning a large crossover vehicle that comes with as many safety features as the new Kia Sorento does is that the premiums tend to be a little less than they would be on vehicles that are not so well equipped.
If you still find that your Kia Sorento insurance payments are a little higher than you want to pay, there are some things you can do to bring them down some.
While you want to have as much insurance coverage as possible, you may be overpaying if some of the features of your policy really don't apply to your personal driving situation.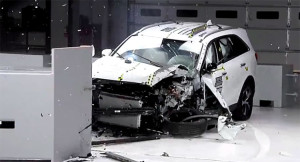 Decide which elements of the policy are important to you, and which you can do without.
For example, if you have a brand new car, you may not need to pay extra to have roadside assistance included in your policy.
You should also look at the deductible and make a decision on how much it should be. A higher deductible means more money out of your pocket when you make a claim, but it also means reduced premium payments every month.
If you have other types of insurance (home, motorcycle, etc.), you might consider bundling them all together to create a lower monthly payment.
Cari nsurance companies will do whatever it takes to get your business in an extremely competitive market, which means offering up deals for doing all of your business with them.
You might also consider asking about how much you can save if you pay for a full year of coverage as opposed to paying monthly.
There is generally a good savings to be found here if you can afford to pay it all up front.
The new Kia Sorento midsize SUV is a truly affordable vehicle, but you will still want to make sure that you do all you can to protect that investment.
Taking a defensive driving course is a great way to help you stay safe on the road, and is something that insurance companies take into account when calculating your monthly premiums.
It may not add up to a huge savings, but any amount that you can save off the total bill is a good thing.
Where you choose to park your car can also have an impact on your insurance.
Simply put, if you have a garage attached to your home, use it. Perhaps the best advice we can give on searching for insurance rates is not to believe everything that you see on TV.
All the major automobile insurance companies spend a fortune to let you know that their coverage is the best and most affordable.
The only way you can know for sure is to request a quote from each and every one of them.
Putting them in competition with one another is the surest way to get a quote that you know to be the best out there.