Canadian Soul EV comes available in lime green body paint called Space Green.
We recently wrote about the 2020 Kia Soul EV and how its release in the US has now been delayed.
While US residents are forced to wait, residents north of the border in Canada can now get their hands on the all-electric Kia Soul, including the rather glorious Space Green version.
Canadian consumers can get this cool exterior color on both the gas and EV versions of the Soul crossover, and while you can get a look at this stunning hue in the Kia Soul online configurator, we are of the belief that the website doesn't do it full justice.
This is why we have decided to show off the Kia Soul Space Green exterior color in all its glory by presenting you with three pictures designed to give you an up close and personal look at this truly eye-catching shade of green.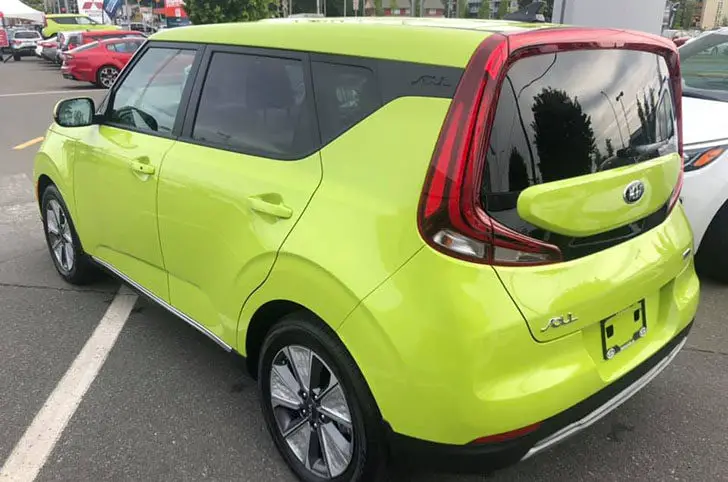 At this time, we need to thank Dave, the owner of HarrisKia dealership in Vancouver Island for providing us with the photos.
As well as providing us with the images, Dave also gushed about how great the Space Green Kia Soul looks in real life, telling us that the vibrant color is going to be impossible to ignore when you are out and about.
Space Green Soul EV at local Kia dealers
The 2020 Kia Soul EV is arriving in Canada in larger volumes than we perhaps expected, such is the demand. Dave has a number of models on hand at his dealership and has them priced to sell, so let's take a look at what you can expect to pay to get behind the wheel of the new all-electric Soul.
The base Premium model starts at $42,595, while the fully-loaded Limited comes with a starting price of $51,595. That pricing is very much intentional, as it means that buyers will be eligible to take advantage of a $5,000 government incentive package.
On top of that, residents of British Columbia will get an additional $5,000 incentive, while folks in Quebec get an additional $8,000 incentive.
That potentially means that you can get into the Soul EV, which comes with a range of around 383 km, for less than $30,000!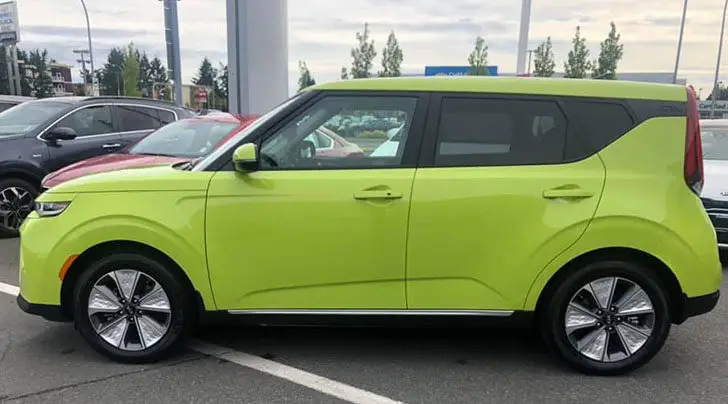 Space Green color available in U.S.?
While US residents are going to need to wait until 2020 to get their hands on a US-specs Kia Soul EV, they can rest assured that the Space Green version will be available when they are eventually delivered to showrooms across the country.