Does Kia Soul come available with panoramic sunroof?
Fresh air, natural sunlight and a view of the blue sky or the starry night sky, is what makes the sunroof such a popular feature on cars.
Although the sunroof isn't a safety or performance feature, it is certainly a fun one that makes your drive more enjoyable.
Here at theKEEA we understand that many drivers would opt to have a sunroof in their new rides.
Which is exactly why we've created a helpful guide that answers some of the questions consumers might have in regards to the sunroof in the 2023 Kia Soul.
2023 Kia Soul sunroof with power sunshade availability
LX: not available
S: not available
EX: standard
GT-Line: standard
As the sunroof is a premium feature, it's hardly a surprise that not every Kia Soul trim level offers it as standard.
Check out the list above to see which of the Soul trim levels come available with the sunroof.
As you can see none of the »Kia Soul base« trim levels, including the LX and S, come available with the sunroof.
If you would like to get the Kia Soul with sunroof, you need to purchase either the Soul EX or the Soul GT-Line.
Previously, you could also get a sunroof in the range-topping Kia Soul GT-Line 1,6L Turbo model, but that trim level has been axed from the Soul US model range for the 2023 model year!
What is the size of Kia Soul sunroof?
Unfortunately, we could not find any official specifications detailing the exact dimensions of the current Kia Soul sunroof.
What is interesting to note, though, is the fact that the previous generation Soul crossover had the option of a large panoramic sunroof, however the 2020, 2021, 2022 & 2023 Kia Soul models only come available with a smaller sunroof.
Although it is unclear what the exact reasoning behind the sunroof size reduction is, it could be to reduce weight (large panoramic sunroofs add extra weight to the vehicle, resulting in lower fuel economy) or for safety purposes.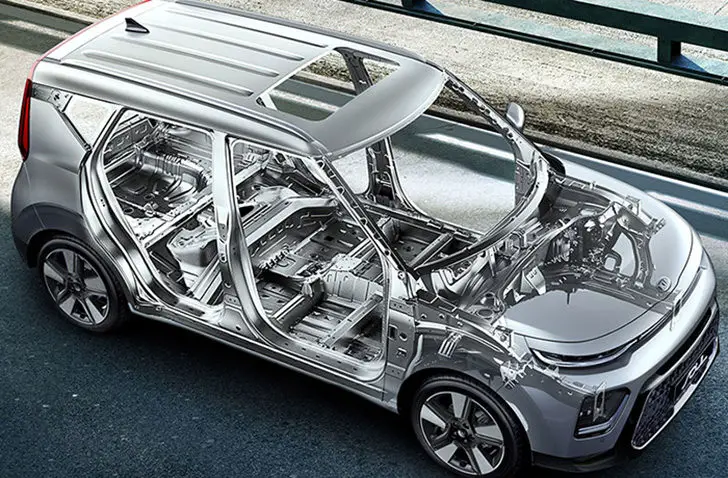 New cars must pass increasingly strict crash tests, including tests that measure the strength of the roof.
A panoramic sunroof may prevent a car from passing this test, which is understandable when you consider that a big open roof covered only with glass would negatively affect the structure of the car, making it less stiff and therefore less safe.
With Kia's great reputation for safety, it's no surprise that it chose to prioritize the car's structural integrity over including a larger panoramic sunroof.   
Although some customers may find it disappointing that Kia have axed the large panoramic sunroof, many will be pleased simply to know the sunroof is still an available feature on the 2023 Kia Soul.