4 important things you need to learn about the Kia Sportage sunroof!
Let a ton of fresh air and the feeling of spaciousness throughout the Kia Sportage cabin with the available panoramic sunroof.
It includes a power sunshade that makes its operation convenient and quick.
Let's check a couple of most common questions (and answers) about the 2023 Kia Sportage panoramic sunroof with power sunshade.
2023 Kia Sportage panoramic sunroof availability
LX … not available
EX … optional
SX … standard
SX Prestige … standard
X-Line … optional
X-Pro … standard
X-Pro Prestige … standard
As you can see here, the large panoramic sunroof is only available on select Kia Sportage trim levels.
For example, the sunroof isn't available on the entry level 2023 Kia Sportage LX and is only optional on the higher grade LX and X-Line trims.
The 2023 Sportage trim levels with standard sunroof are SX, SX Prestige, X-Pro and range-topping X-Pro Prestige.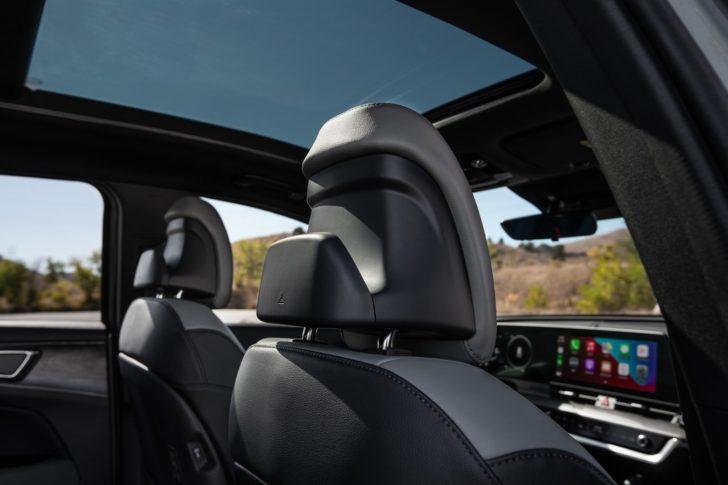 What's the cost of Kia Sportage panorama sunroof?
There's no additional cost if you pruchase one of the following trims; the range-topping 2023 Kia Sportage X-Pro Prestige, SX, SX Prestige or X-Pro.
If you decide to buy the Kia Sportage EX you will also need to select the optional Panoramic Sunroof Package, which costs $1,000.
This might sound a lot, but let's not forget that the package also adds some additional premium features:
Panoramic sunroof
LED interior lighting (front and rear reading lights)
Illuminated Dual Vanity Mirrors
In case your're after the more rugged-looking Kia Sportage X-Line and want a sunroof at the same time, you'll have to purchase the X-Line Premium Package, which costs an extra $1,500.
There are also some additional features in this package available:
Panoramic sunroof
LED interior lighting (front and rear reading lights)
Smart power liftgate
Illuminated Dual Vanity Mirrors
Is there a difference between the Sportage moonroof and sunroof?
Not at all. Just different naming. Opt in for the 2023 Kia Sportage sunroof and you can enjoy watching the blue sky during your daily drives or watching the moon during your night journeys.
Kia's compact SUV has been fully redesigned and it now boasts a whole new look inside out, more features and is safer than ever.