Refreshed 2023 Kia Telluride large SUV boasts enhanced exterior, interior.
Kia America has given us the very-first glimpse of the 2023 Telluride SUV through a pair of teaser images.
The first image showcases a slightly revised exterior, while the second one provides a look inside where the Telluride has gained a large infotainment display.
Set to make its official debut at the New York Auto Show next week, the 2023 Kia Telluride facelift is expected to go on sale in US during the second half of 2022.
2023 Kia Telluride changes
New LED headlights
Revised Kia signature grille
Updated front bumper design with LED fog lights
Upgraded alloy-wheels
Minor tweaks at the rear end of the vehicle
Large screen inside that stretches across the dashboard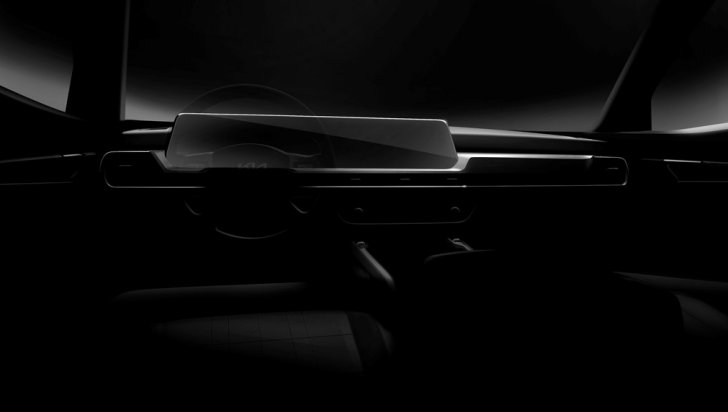 Kia Telluride X-Pro trim level
Earlier this year, we have heared the rumors about a more rugged Telluride being made available soon.
This has now been confirmed by Kia America, so get ready to see the all-new 2023 Kia Telluride X-Pro "off roader" making its debut at the upcoming New York auto show as well.
Stay tuned for more news about Kia Telluride 2023!