Kia has a new concept car coming to the Frankfurt Motor Show on September 12, and they have now released some official pictures of the model.
The amazing looking concept was conceived at Kia's European design center, and the feeling is that it may be a preview of what the next-generation Cee'd will look like.
The official pics show a car that is flexing some real muscle, and all credit needs to go to the Kia designers for that stunning look.
The heavily raked roofline of the concept model creates a silhouette that is impossible to ignore, while outstanding design cues complete the look.
Perhaps the most noticeable of these are the huge 20-inch alloy wheels that are beautifully designed.
Kia Proceed concept car photos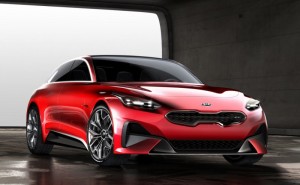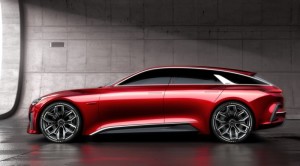 There are a lot of new looks on this model, but the Proceed concept also comes with some familiar Kia design cues.
The now familiar tiger nose grille is there, as is the sculpted island bonnet used on the Stinger.
Also included are full-length roof glazing, a castellated windshield, and some serious curves and tight creases. The Proceed Concept is the modern evolution of a Kia vehicle.
Striking red body color
This is a vehicle that stands out in a crowd, thanks in large part to the Lava Red exterior paint job, which was created using layers of black, chrome-effect silver, and red-tinted lacquer.
It's a finish that was certainly worth all the hard work.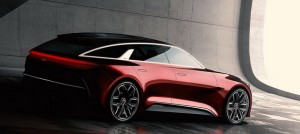 Kia Proceed release date
The belief is that the Kia Proceed concept may well serve as the body shape for the next-generation Cee'd, which is expected to hit the European market in the early part of next year.
Expect to see the new generation Kia ceed model range with new design, updated engines and the latest safety technology.