Recent reports have suggested that Kia may be considering to expand their lineup of hot hatch cars. But, only if the Proceed GT propves to be a hit!
That said, any new GT models they create will still be a few years away from market.
Common sense makes you believe that the Rio would be the next to get the hot hatch Gt treatment, putting it in direct competition with the likes of the Clio RS and Fiesta ST, both of which are very affordable.
Theophilus Chin decided to go a different route than the Rio, though.
Kia Picanto GT Turbo Rendered
He created a cool rendering of the Picanto GT!
Included in the image rendering are a honeycomb grille, redesigned lower air intake and different fog lights. You will also spot the addition of large alloy wheels and a lower suspension.
The real life Picanto doesn't exactly conjure up images of hotness, delivering a rather tepid 85 horsepower and 123 Nm of torque from its little 1.2L four-cylinder engine.
However, if a Picanto GT were created, it would need to go toe to toe with the red hot Fiat 500 Abarth, which delivers up to 160 hp.
That shouldn;t be a problem, though, as the Koreans are already hard at work on a 1.0L and a 1.2-liter turbo engines. They are expected to provide 120 horsepower and 140 horsepower, respectively.
Related Kia News
Some more image renderings of various Kia cars, including the 2015 Kia Soul AWD, Rio GT hot hatchback and pro_cee'd GT cabrio.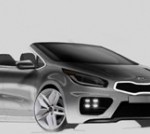 1. Kia pro_cee'd GT cabrio would be a very, very nice addition to the sporty GT range.
Kia has already revealed the pro_cee'd GT 3-door, while a 5-door cee'd GT is just around the corner – scheduled to debut later this year.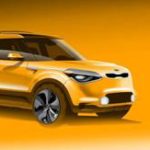 2. Kia could also expand the Soul model range with a sporty Soul 3-door (based on the Track'ster concept), as well as introduce a Soul AWD, an all terrain off roader with all-wheel-drive system.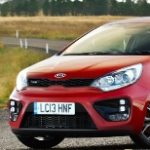 3. If Kia wouldn't want to create a Picanto GT for some reason, the Rio based GT hot hatchback would likely be the carmaker's "entry level" sports car, positioned below the hot-looking pro_cee'd GT.